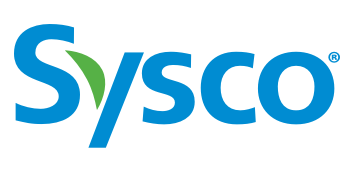 Job Information
Sysco

Facilities Maintenance Technician

in

Alachua

,

Florida
Company:
US0184 South Payroll, Division of Sysco Resources Services, LLC
Zip Code:
32615
Employment Type:
Full Time
Travel Percentage:
0
COMPENSATION INFORMATION:
The pay range provided is not indicative of Sysco's actual pay range but is merely algorithmic and provided for generalized comparison. Factors that may be used to determine rate of pay include specific skills, work location, work experience and other individualized factors
Position located at the Sysco South Redistribution Center - Alachua, FL
Shift (Sunday night - Friday morning 7 p.m. - 3:30 a.m.)
Pay Range: $18 - $26 depending on experience
Great full time career with great benefits
SUMMARY
Maintains all facility equipment, structure and grounds to ensure availability and reduce breakdowns, lost time and productivity. Required to safely and accurately perform these functions to the proper specifications as defined by the respective equipment manufacturer using the proper tools, diagnostics, prescribed methods/processes and equipment.
ESSENTIAL DUTIES AND RESPONSIBILITIES include but are not limited to the following:
Maintain a program for preventative, corrective and emergency maintenance for the ammonia refrigeration systems, any automated warehouse systems, facility and grounds equipment, warehouse machinery, and/or material handling equipment (MHE).

Develop and follow scheduled maintenance plans for all warehouse equipment to ensure proper, safe operation and to ensure that we achieve full useable life of all warehouse, buildings and grounds equipment.

Troubleshoot mechanical and electrical problems and identify their solutions in an effort to correct malfunctions and reduce further breakdowns.

Maintain inventory and inventory records for all parts. Places orders for parts upon supervisor's approval.

Repair effectively and efficiently any equipment breakdowns or malfunctions of electrical, mechanical, pneumatic or hydraulic systems to ensure that warehouse operation interruptions are minimized.

Test equipment after adjustment/repair to ensure proper performance and compliance with manufacturer's specifications.

Effectively communicate equipment out of service status requirements to maintenance and operations teams.

May be required to continue education by attending training seminars for equipment maintenance.

Report any unfixable/unsafe issues to supervisor.

Enforce and follow all lock out/tag out procedures as required.

Observe and enforce all safety rules, performs tasks and operates appropriate MHE equipment such as forklifts and pallet jacks in a safe and orderly manner in an effort to prevent accidents and injuries.

Ensure that MHE equipment is maintained (daily inspection) and clean; report repair or service needs to supervisor in an effort to reduce equipment damage.

Follow Maintenance Action Plan when work task is performed outside of the designated maintenance area.

Responsible for timely completion of assigned work orders.

Maintain accurate and detailed records and history of equipment maintenance and repair using the equipment maintenance software program and/or ePSM.

Collaborate effectively with outside contractors to ensure work is completed in a satisfactory manner.

Possess ability to safely work at heights from a scissor lift or forklift cage and/or on facility roof as required.

Establish and maintain effective communication and coordination with coworkers, and when dealing with associates at all levels.

Work effectively with immediate supervisor to prevent warehouse shrink (product loss).

Ensure that work area is clean, secure, and well maintained.

Support food safety policies, standard operating procedures, and prerequisite food safety control programs that meet legal and quality requirements and industry best practices as defined in our Food Safety Commitment documentation.

Understand and comply with all applicable company policies (i.e. attendance, Code of Business Conduct and Ethics, Associate Handbook, etc.).

Comply with all applicable state and federal laws, regulations and policies (i.e. OSHA, HACCP, food safety standards, etc.).

Perform other maintenance duties, and accept additional responsibilities or special projects as requested. Other duties may be assigned.
SUPERVISORY RESPONSIBILITIES
None
QUALIFICATIONS
To perform this job successfully, an individual must be able to perform each essential duty satisfactorily. The requirements listed below are representative of the knowledge, skill set, and/or ability required. Reasonable accommodations may be made to enable individuals with disabilities to perform the essential functions.
Must be at least 18 years of age.

Must pass a functional capacity test.

Must have valid driver's license with a safe driving record and agree to the terms of the Company driving policy.

Must have excellent written and verbal communication skills between associates of all levels and outside contractors.

Must provide own basic mechanic tools appropriate for the defined function.

Must have the ability to read or learn to read mechanical, hydraulic, and electrical blueprints.

PLC (programmable logic controller), industrial electrical or ammonia refrigeration system experience preferred.

Must be certified or have the ability to become certified on MHE equipment including forklifts and pallet jacks.
EDUCATION AND EXPERIENCE
High school diploma or General Education Diploma (GED) preferred. Three to five years of warehouse equipment maintenance related experience and/or training or equivalent combination of related education and experience required. Mechanical aptitude, understanding of facilities equipment and systems, knowledge of PLC, ammonia refrigeration systems operations and its maintenance requirements are preferred. May be required to continue education by attending training seminars for equipment maintenance. Must remain up to date on proper maintenance and repair procedures as defined by the equipment manufacturer(s).
LANGUAGE SKILLS
Must have ability to read and comprehend instructions, correspondence, and memos. Must have the ability to read and write simple correspondence. Must have the ability to speak effectively in one-on-one and small group situations, and communicate effectively with co-workers, visitors and outside contractors.
MATHEMATICAL SKILLS
Must have the ability to add, subtract, multiply, and divide in all units of measure, using whole numbers, common fractions, and decimals. Must have the ability to compute rate, ratio, and percent.
REASONING ABILITY
Must possess excellent organizational and problem solving skills. Must be detail oriented; and possess the ability to see problems through to completion. Must be able to work in a proactive manner, address issues, and solve problems by using previous education and experience in identifying appropriate actions. Must have the ability to apply common sense understanding to carry out instructions and the ability to deal with standardized situations with frequent variables.
CERTIFICATES, LICENSES, REGISTRATIONS
Certification on material handling equipment or the ability to become certified is required. Certification in the following is preferred: electrical, ammonia refrigeration, material handling diagnostics and repair, and conveyor/automation.
PHYSICAL REQUIREMENTS OF THE POSITION
The working conditions and physical demands described herein are representative of those that must be met by an associate to successfully perform the essential functions of this job. Reasonable accommodations may be made to enable qualified individuals with disabilities to perform the essential functions. An individual should contact his or her supervisor or the Human Resources Department if he or she believes that an accommodation is needed.
While performing the duties of this job, the associate is frequently required to use hands to finger, handle or feel objects, tools or controls, stand and walk, and reach with hands and arms; and talk and hear. The associate is regularly required to climb or balance, stoop, kneel, crouch, or crawl. The associate must frequently lift and/or move up to 40 pounds, occasionally lift and/or move between 41 and 50 pounds, and seldom lift and/or move 51 pounds and up to 100 pounds. The associate may be required on occasion to wear a fitted respirator to avoid breathing contaminated air. Specific vision abilities required by this job include close vision, distance vision, color vision, peripheral vision, depth perception, and the ability to adjust focus.
WORK ENVIRONMENT
The work environment characteristics described here are representative of those an associate encounters while performing the essential functions of this job. The job is performed in maintenance and warehouse type environments. While performing the duties of this job, the associate is frequently exposed to fast moving material handling equipment, vehicles, or other mechanical equipment. The associate is frequently exposed to freezer, cooler and dry warehouse environments including temperatures of -10 degrees. The associate is regularly exposed to wet and/or humid conditions, high, precarious places, vehicle emissions, contained toxic or caustic chemicals, and outside weather conditions. The associate is frequently exposed to varying voltage electrical equipment and vibration. The noise level in the work environment usually is loud.
WORK HOURS
This is a full-time position. The incumbent must have the ability to work a varying schedule which might include shift work (days or nights), weekdays or weekends, and some holidays. The incumbent may be required to be on-call during non-scheduled work hours as needed to support business needs. Work hours may vary or change based on operational and/or departmental requirements or business needs.
TRAVEL
The position may require some travel to support RDC business needs.
The above statement reflects the general details necessary to describe the principal functions of the occupation described and shall not be construed as a detailed description of all the work requirements that may be inherent in the occupation.
BENEFITS INFORMATION:
For information on Sysco's Benefits, please visit https://SyscoBenefits.com
OVERVIEW:
Sysco is the global leader in foodservice distribution. With over 71,000 colleagues and a fleet of over 13,000 vehicles, Sysco operates approximately 333 distribution facilities worldwide and serves more than 700,000 customer locations.
We offer our colleagues the opportunity to grow personally and professionally, to contribute to the success of a dynamic organization, and to serve others in a manner that exceeds their expectations. We're looking for talented, hard-working individuals to join our team. Come grow with us and let us show you why Sysco is at the heart of food and service.
AFFIRMATIVE ACTION STATEMENT:
Applicants must be currently authorized to work in the United States.
We are proud to be an Equal Opportunity and Affirmative Action employer, and consider qualified applicants without regard to race, color, creed, religion, ancestry, national origin, sex, sexual orientation, gender identity, age, disability, veteran status or any other protected factor under federal, state or local law.
This opportunity is available through Sysco Corporation, its subsidiaries and affiliates.