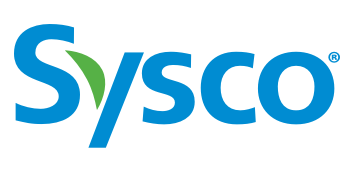 Job Information
Sysco

CDL A Local Delivery Driver- Trainee

in

Baraboo

,

Wisconsin
Company:
US0018 Sysco Baraboo, LLC
Zip Code:
53913
Minimum Years of Experience:
1 Year
Employment Type:
Full Time
Travel Percentage:
0
COMPENSATION INFORMATION:
The pay range provided is not indicative of Sysco's actual pay range but is merely algorithmic and provided for generalized comparison. Factors that may be used to determine rate of pay include specific skills, work location, work experience and other individualized factors
JOB SUMMARY
Assist the driver in unloading of product at customer locations according to customer invoices, Preferred Work Methods and company policies.
PRIMARY DUTIES
Unload product according to customer specifications and SYGMA delivery procedures at customer locations.

Develops and establishes good relationships with customers by providing excellent, courteous service.

Learn route on current bid.

Assist in all aspects of route paperwork.

Works safely by following SYGMA's Preferred Work Methods.

Other duties as assigned by Management.

Attend CDL School when scheduled.
ADDITIONAL DUTIES THAT MAY BE ASSIGNED
Assist the driver in the pre-trip and coupling of equipment to ensure the vehicle is safe to operate. Assists with ensuring tandems are properly and safely locked out to meet any applicable laws for weight requirements.

Provides assistance in routing with map reading and giving directions on route. Helps with situations involving low clearances, i.e., getting out of vehicle and directing driver under a low underpass to ensure proper clearance.

Assisting with delivery set up at the customer location. This includes all three compartments of the trailer, and requires directing the driver to ensure the proper set up is attained safely.

Assist driver in backing situations by getting out of the truck and watching for hazards, communicate using hand signals and or verbal communication.
EDUCATION & EXPERIENCE:
High school diploma/GED or the equivalent in work experience is necessary. Previous food distribution and frozen food handling is preferred. You must be able to read and write clearly.
PHYSICAL DEMANDS:
Work is medium to heavy in nature. Half the day is spent sitting in a tractor/trailer unit. Must be able to climb into trailer, lift 50 lb. boxes frequently, lift up to 75 lb. boxes occasionally, and move product on the 2-wheeler. You must be able to communicate clearly to customers.
MENTAL/VISUAL DEMANDS:
You must be able to read at a distance close to the eyes and at arm's length, with or without correction. You may be required to back/direct driver through hand signals or verbal communication.
WORKING CONDITIONS
Activities occur both inside (protection from weather conditions but not temperature changes) and outside. Position is subject to various roads, mechanical and electrical hazards.
EQUIPMENT OPERATED
A two wheeled dolly. A pallet jack.
LICENSE OR CERTIFICATION:
A valid driver's license,

CDL-A permit
All position requirements are subject to reasonable modification to accommodate qualified individuals with disabilities.
Some position requirements may exclude qualified individuals who pose a direct threat of significant risk to the health and safety of themselves or other employees.
This description does not state or imply that these are the only duties to be performed by the person in this position. Employees will be required to follow and perform any other job related instruction and duties by their supervisor.
This document is not intended to create an employment contract, implied or otherwise; rather employment is on an at-will basis
BENEFITS INFORMATION:
For information on Sysco's Benefits, please visit https://SyscoBenefits.com
OVERVIEW:
Sysco is the global leader in foodservice distribution. With over 71,000 colleagues and a fleet of over 13,000 vehicles, Sysco operates approximately 333 distribution facilities worldwide and serves more than 700,000 customer locations.
We offer our colleagues the opportunity to grow personally and professionally, to contribute to the success of a dynamic organization, and to serve others in a manner that exceeds their expectations. We're looking for talented, hard-working individuals to join our team. Come grow with us and let us show you why Sysco is at the heart of food and service.
AFFIRMATIVE ACTION STATEMENT:
Applicants must be currently authorized to work in the United States.
We are proud to be an Equal Opportunity and Affirmative Action employer, and consider qualified applicants without regard to race, color, creed, religion, ancestry, national origin, sex, sexual orientation, gender identity, age, disability, veteran status or any other protected factor under federal, state or local law.
This opportunity is available through Sysco Corporation, its subsidiaries and affiliates.