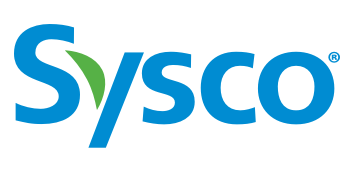 Job Information
Sysco Corp

Transportation Supervisor

in

Charlotte

,

North Carolina
Sysco Associate Apply - Click Here
Company: FreshPoint Charlotte
Location: US-NC-Charlotte
Zip Code: 28269
Minimum Level of Education: High School or Equivalent
Minimum Years of Experience: 1
Position Type: Exempt
Travel Percentage: 0
More information about this job:
OVERVIEW:
We offer our associates the opportunity to grow personally and professionally, to contribute to the success of a dynamic organization, and to serve others in a manner that exceeds their expectations. We're looking for talented, hard-working individuals to join our team. Come grow with us and let us show you why we're at the heart of food and service.
POSITION SUMMARY
This is an Operations position responsible for supervising the activities associated with Delivery. Responsibilities include but are not limited to, management and direction to delivery staff, compliance with government regulations and safety and security of the delivery department.
ESSENTIAL FUNCTIONS/RESPONSIBILITIES
Supervises the daily work and safety of Delivery Associates, including adherence to standard operating procedures, adherence to planned routes, and providing safe and efficient customer service.

Ensures Delivery Associate compliance with local, state and federal regulatory agencies (i.e. DOT, OSHA, etc.) and ensures that electronic logs are kept current and accurate.

Supervises labor hours and consumable supplies within budget. Prepares work schedules including extra work days and shifts as needed.

Supervises the proper selection utilization of Company assets in support of the Delivery department. Coordinates required repairs with proper departments as necessary.

Reviews delivery functions and productivity reporting. Suggests efficiency ideas, cost reduction measures and assist with implementation of delivery changes.

Interprets, trains, and consistently enforces company policies, protocols and procedures including but not limited to food safety, DOT, record keeping, etc.

Communicates with Sales Management and Marketing Associates to collaboratively resolve any customer or delivery opportunities or issues. Visits customer locations and meets with customers to address issues and assess delivery difficulty.

Maintains associate relations through regular department or pre-shift meetings; maintains on-going interaction; keeps open communication channels with associates by answering questions and explaining policies and procedures; monitors associate morale; and submits and respond to ideas to improve associate engagement and enablement.

Coordinates efforts with Safety department to aid in training, conducting associate observations, up-dating preferred work methods, conducting accident investigations to determine root causes, and routine safety inspections. Makes recommendations for disciplinary action and/or behavior modification where required.

Performs periodic assessments and audits in all areas to identify and address operational, safety and service issues to ensure legal and regulatory compliance. Follows up to ensure proper methods and procedures are being followed. Maintains strict adherence to the code of conduct and all company compliance programs.

Administers and addresses employee related issues in a timely fashion including coaching, mentoring, employee development, accountability and progressive discipline in accordance with company policy when necessary.

Maintains a relationship of open communication with Human Resources specifically relating to departmental and employee issues is expected and required so as to ensure all issues are handled in accordance with company policy, practices and while abiding by all state and federal laws.

Maintains a flexible schedule with the ability to fill in as necessary to cover absences for peers and or subordinates to ensure the department runs seamlessly while meeting the expectations of our customers.

Required to work overtime, if requested and as needed. Schedule is Monday – Saturday with Sunday off and one day during the week. This is a dayshift position. Start times may vary and the end time will be different daily as we work until the job is completed. Typical day is 10 hours at 50 hours a week but could be more during holidays and busy season.

Performs management functions of staff selection, development, discipline, performance reviews and/or terminations.

Performs the duties of associates supervised and other related duties as needed (and as qualified).
REQUIRED MINIMUM EDUCATION/EXPERIENCE
High school diploma or general education degree (GED); or one to three years related experience and/or training; or equivalent combination of education and related experience.

Two or Four year college degree in Business Management, Supply Chain Management or similar major preferred. CERTIFICATIONS AND/OR TECHNICAL REQUIREMENTS

Valid Commercial Driver License meeting Company Standards; with doubles preferred.

Complete a Sysco approved defensive driving program.

ABILITIES AND SKILLS

Ability to successfully engage and lead individual and team discussions and meetings.

Capable of working with peers and associates from other departments, operating companies and Corporate in a proactive and constructive manner.

Ability to solve practical problems and deal with a variety of concrete variables in situations where only limited standardization exists. Ability to interpret a variety of instructions furnished in written, oral, diagram, or schedule form.

Working knowledge of Federal Motor Carrier Safety Regulations.

Ability to apply all relevant policies in a consistent, timely and objective manner.

Ability to work in a disciplined manner and capable of following established procedures, practices and comply with local, state and federal regulations.

Ability to manage the pressures and stress associated with a deadline-oriented atmosphere and customer service issues. Demonstrates skill in making independent decisions in support of company policies and procedures in a timely manner.

Ability to read, analyze and interpret general business periodicals, professional journals, technical procedures, or governmental regulations. Ability to write reports, business correspondence, and procedure manuals. Ability to effectively present information and respond to questions from groups of managers, clients, customers, and the general public.

Demonstrate knowledge of Spreadsheet software and Word Processing software, and ability to learn Sysco technology software and programs. Must have excellent computer skills.

Ability to read, comprehends, write and speak English.

Ability to add, subtracts, multiply, and divides in all units of measure, using whole numbers, common fractions, and decimals. PHYSICAL DEMANDSThe physical demands described here are representative of those that must be met by an associate to successfully perform the essential functions of this job.

While performing the duties of this job, the associate is regularly required to talk or hear. The associate is frequently required to stand; walk; sit; use hands to finger, handle, or feel; reach with hands and arms and climb or balance. The associate is occasionally required to stoop, kneel, crouch, or crawl. The associate must occasionally lift and/or move up to 100 pounds, push/pull up to 350 pounds. Specific vision abilities required by this job include close vision, distance vision, color vision, peripheral vision, depth perception and ability to adjust focus.

The work environment characteristics described here are representative of those an associate encounters while performing the essential functions of the job. While performing the duties of this job, the associate is occasionally exposed to wet, hot, extreme cold and/or humid conditions; and moving mechanical parts and may be required to work in confined spaces. The associate works non-traditional business hours including evenings, nights, weekends, holidays and on-call. The associate may occasionally be required to travel to other Operating Companies or the Corporate office as business needs dictate (i.e. training, business continuation, etc.). The associate is occasionally exposed to high, precarious places. The associate is occasionally exposed to fumes or airborne particles. The noise level in the work environment is usually moderate
Applicants must be currently authorized to work in the United States.
FreshPoint Charlotte is proud to be an Equal Opportunity and Affirmative Action employer, and considers qualified applicants without regard to race, color, creed, religion, ancestry, national origin, sex, sexual orientation, gender identity, age, disability, veteran status or any other protected factor under federal, state or local law.
This opportunity is available through Sysco Corporation, its subsidiaries and affiliates.
Employment Type: Full Time