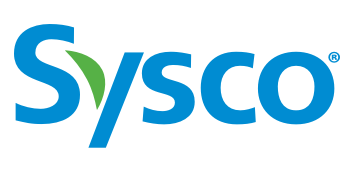 Job Information
Sysco

Fresh Cuts Sanitation

in

Dallas

,

Texas
Company:
US1107 FreshPoint Dallas, Inc.
Zip Code:
75244
Minimum Level of Education:
High School or Equivalent
Minimum Years of Experience:
1 Year
Employment Type:
Full Time
Travel Percentage:
0
COMPENSATION INFORMATION:
The pay range provided is not indicative of Sysco's actual pay range but is merely algorithmic and provided for generalized comparison. Factors that may be used to determine rate of pay include specific skills, work location, work experience and other individualized factors
JOB SUMMARY
This position is responsible for general custodial care of the facility and sanitation activities of the warehouse under general supervision. Performs all duties safely, accurately, and meets all set productivity goals
RESPONSIBILITIES
Perform all custodial duties throughout the entire facility which includes dusting, sweeping, washing, wiping, scrubbing, shoveling, and mopping. Often required to climb ladders to perform these duties.

Maintain sanitary conditions in the facility to include collection and disposal of all warehouse and facility trash or debris daily and clean up all spills.

Clean cooler and cooler floor sweeps and mops coolers, dry warehouse, all aisles, and the equipment mezzanine including slot cleaning.

Scrub floors in aisle areas of the dry warehouse, cooler areas, and docks.

Preserve floor care using power equipment in assigned areas.

Maintain parking lots and front sidewalks every week or as needed to maintain appearance.

Remove trash or other property damaging elements (i.e., nails and glass).

Complete daily sanitation log to provide documentation for the planning and evaluation of sanitation activities.

Perform tasks supporting the stretch wrap and cardboard recycling program including transportation of materials to the balers, bailing, and tying of the materials, and placing tied bales onto pallets for shipment.

Dust and vacuum warehouse racks.

Remove any cobwebs from the warehouse area on an ongoing basis to maintain sanitary conditions.

Clean any/all restrooms when needed to maintain sanitary conditions. This includes the cleaning of urinals, toilets, sinks, counters and countertops, mirrors, sweeping and mopping of floors, and restocking paper dispensers.

Work effectively with immediate supervisor to minimize warehouse shrink (product loss).

Responsible for the neatness and cleanliness of assigned work areas and travel aisles.

Maintain the accuracy of warehouse product locations when performing slot cleaning.

Report to the supervisor immediately any unfixable/unsafe issues.

Observe and enforce all safety rules to reduce accidents and injuries.

Operate appropriate material handling equipment such as forklifts and pallet jacks in a safe and orderly manner to reduce accidents and injuries.

Ensure that material handling equipment is maintained (inspected daily) and clean, report repair or service needs to supervisor to reduce equipment damage.

Understand and comply with all applicable company policies (i.e., attendance, Code of Business Conduct and Ethics, Associate Handbook, etc.)

Complies with all applicable State/Federal laws, regulations, and policies (i.e., OSHA, HACCP, AIB, etc.).
QUALIFICATIONS
Education
High school diploma or General Education Diploma (GED) preferred, or equivalent combination of education and experience.
Experience
1-year warehouse related experience and/or training.
Requirement
Must be 18 years of age.

Must work independently with minimal supervision and have strong attention to details.
Language Skills
Must have the ability to read and comprehend simple instructions, short correspondence, and memos.

Read and write simple correspondence.

Speak effectively with co-workers and in small group settings.
Mathematical Skills
Ability to add, subtract, multiply, and divide into all units of measure, using whole numbers, common fractions, and decimals.
Reasoning Ability
Requires the ability to apply common sense understanding to carry out instructions furnished in written, oral, or diagram form, and the ability to deal with standardized situations with occasional variables.
Physical Demand
The working conditions and physical demands described are representative of those that must be met by an associate to successfully perform the essential functions of this job. Reasonable accommodations may be made to enable qualified individuals with disabilities to perform the essential functions. An individual should contact his or her supervisor or the Human Resources Department if he or she believes that an accommodation is needed.
Regularly required to use hands to finger, handle or feel objects, tools, or controls.

Usually required to stand and walk, reach with hands and arms, climb or balance, talk and hear.

Required to walk and stoop, kneel, crouch, or sit.

Frequently lift and/or move up to 40 pounds, occasionally lift and/or move between 41 and 50 pounds, and seldom lift and/or move 51 pounds and up to 100 pounds.

Specific vision abilities required by this job include close vision, distance vision, color vision, peripheral vision, depth perception, and the ability to adjust focus.
Work Environment
The work environment characteristics described here are representative of those associate encounters while performing the essential functions of this job.
This is a full-time position.

The incumbent must have the ability to work a varying schedule which might include shift work (days or nights), weekdays or weekends, and some holidays.

Work hours may vary, or change based on departmental requirements.

The job is primarily performed in a warehouse environment.

Regularly exposed to fast-moving material handling equipment or other mechanical equipment.

Frequently exposed to freezer/cooler warehouse environments.

Occasionally exposed to wet and/or humid conditions, high, precarious places, vehicle emissions, toxic or caustic chemicals, outside weather conditions, and high voltage electrical equipment and vibration.

The noise level in the work environment usually is loud.
BENEFITS INFORMATION:
For information on Sysco's Benefits, please visit https://SyscoBenefits.com
OVERVIEW:
Sysco is the global leader in foodservice distribution. With over 71,000 colleagues and a fleet of over 13,000 vehicles, Sysco operates approximately 333 distribution facilities worldwide and serves more than 700,000 customer locations.
We offer our colleagues the opportunity to grow personally and professionally, to contribute to the success of a dynamic organization, and to serve others in a manner that exceeds their expectations. We're looking for talented, hard-working individuals to join our team. Come grow with us and let us show you why Sysco is at the heart of food and service.
AFFIRMATIVE ACTION STATEMENT:
Applicants must be currently authorized to work in the United States.
We are proud to be an Equal Opportunity and Affirmative Action employer, and consider qualified applicants without regard to race, color, creed, religion, ancestry, national origin, sex, sexual orientation, gender identity, age, disability, veteran status or any other protected factor under federal, state or local law.
This opportunity is available through Sysco Corporation, its subsidiaries and affiliates.