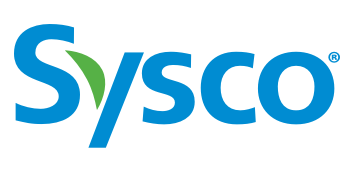 Job Information
Sysco

Fleet Technician II (Journeyman)

in

Edmonton

,

Alberta
Fleet Technician II (Journeyman)
Reports To
Fleet and Facility Manger
Location
Edmonton
Type
Full-time, permanent
Closing Date
Company Overview
Sysco connects the world to share food and care for one another. Sysco leads from the heart of food and service to deliver the freshest of foods and ideas to restaurants, healthcare and educational facilities, lodging establishments and other customers who prepare meals away from home. Our customers can count on us to deliver on-point products and solutions since only Sysco is the global leader, sitting at the heart of innovation supply, delivery, culinary and more.
With over 57,000 associates and a fleet of over 13,000 vehicles, Sysco operates approximately 326 distribution facilities worldwide and serves more than 625,000 customer locations. For fiscal 2021 that ended July 3, 2021, the company generated sales of more than $51 billion.
Sysco, one of Canada's Best Employers 2022, as listed by Forbes, is dedicated to our global corporate social responsibility goals and to creating a diverse and inclusive workplace. We offer our associates the opportunity to grow personally and professionally, to contribute to the success of a dynamic organization, and to serve others in a manner that exceeds their expectations.
Sysco is more than just a place to work. Our passion for food and our customers has made us the industry leader. To remain on top, we will continue to think bigger, work harder and never give up. Are you ready to drive success?
For more information, visit www.sysco.ca or follow us @SyscoCanada at facebook.com/SyscoCanada; twitter.com/SyscoCanada or instagram.com/SyscoCanada
For a full list of opportunities, visit www.sysco.ca/careers
Role:
To provide safe, reliable and cost-efficient vehicles by performing quality preventive maintenance inspections and repairs as well as performing expert diagnosis and repair as required to prevent breakdowns on road, reduce vehicle down time and improve total fleet reliability.
Role Responsibilities:
Perform required inspections and preventive maintenance on vehicles and equipment with in planned time tolerances to maximize the safety, reliability, and cost efficiency throughout the life cycle of the fleet.

Perform CVI (Annual) inspections on all fleet vehicles including trailers, converter dollies, and any other company owned equipment in accordance with all federal, provincial and local legal and regulatory agencies. (Includes all Federal and Provincial required inspections and frequencies).

Perform quality maintenance repairs as required to maximize safety and reliability on all fleet vehicles including trailers, converter dollies, lift-gates and any company owned equipment.

Address all Driver Vehicle Inspection Report write ups timely, and efficiently.

Diagnose cause of any malfunction and perform repairs to manufacturer specifications including but not limited to suspension, fuel and ignition system, exhaust, intake systems, electrical systems, brake systems, HVAC systems and lift-gate hydraulic, mechanical and electrical systems.

Follow procedures including documenting all work performed on work orders.

Learn and develop efficiency in Sysco computer programs

Proficient in electrical meter testing

Complete electrical repairs and welding projects as needed.

Responsible for compliance with all Policies and Standard Operating Procedures (SOPs) comprising Sysco's Food Safety Program, specific for the assigned role.

Assist Food Safety Program Manager in ensuring compliance to Sysco's Food Safety Program that leads to compliance with third party certification and customer requirements.

Is willing to work safely with minimal environmental impact and understands the importance of reporting all hazards, incidents, and environmental spills immediately to their Supervisor.

Understands that they play an integral role in their own safety and that of their colleagues and is willing to speak out when hazards are present.

Perform other duties as assigned.
Qualifications/Skills/Job Requirements:
1 to 3 years of fleet maintenance and repair

Completion of Heavy-Duty Truck/Trailer technical training and certification through Provincially recognized apprenticeship program required

High school diploma or GED required

Provincially recognized EPA Certification for refrigerants preferred

Current and valid driver's license.

Technicians must own and provide all tools (diagnostic equipment and major tools provided by Sysco) necessary to perform all maintenance inspections, repair and diagnostics.

Annual Inspector Certification preferred

Provincially recognized EPA Certification for refrigerants preferred

Knowledge of computer based diagnostic software for OEM's and component manufacturers

Expert knowledge and skill of all vehicle systems and components

Moderate knowledge and skill in diagnosis and repair of electrical systems on all equipment

Moderate knowledge and skill in Preventive Maintenance Inspections and repair

Basic knowledge and skill in welding and cutting (gas, electric, MIG, TIG)

Basic computer skills and knowledge

Moderate knowledge of Health and Safety regulations

Basic knowledge of environmental regulations

The associate works non-traditional business hours including evenings, nights, weekends, holidays
Internal candidates apply via the Career Centre on your HR Portal / ADP Workforce Now.
External candidates submit cover letter & resume via www.sysco.ca/careers
Our Purpose
Connecting the world to share food and care for one another
Our Mission
Delivering success for our customers through industry-leading people, products, and solutions
Our Identity
Together we define our future of foodservice and supply chain
Sysco is committed to Employment Equity. Accommodations during the recruitment process are available upon request for candidates with disabilities.
Here's a sample of the many benefits Sysco associates enjoy:
Comprehensive Flexible Benefits including Health and Dental, Health Care Spending and Wellness Accounts • Short-Term and Long-Term Disability • Life Insurance • Company Pension Plan • Group RRSP • Employee and Family Assistance • Stock Purchase Plan • Unlimited on-line learning through Sysco Interactive University • Sysco product discounts • Preferred vendor discounts • Associate Resource Groups
(*benefits may vary based on location or bargaining unit)