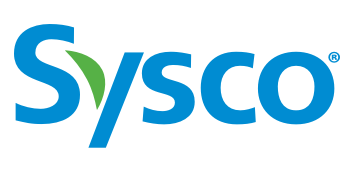 Job Information
Sysco

Operations Vice President (Super Colossal) - USBL - US

in

Jessup

,

Maryland
Company:
US0012 Sysco Baltimore, LLC
Zip Code:
20794
Minimum Level of Education:
Bachelor's Degree
Minimum Years of Experience:
10+ Years
Employment Type:
Full Time
Travel Percentage:
Up to 25%
Compensation Range:
$125,900.00 - $209,800.00
The compensation range provided is in compliance with state specific laws. Factors that may be used to determine your actual rate of pay include your specific skills, years of experience and other factors.
You may be eligible to participate in the Company's Incentive Plan.
BENEFITS INFORMATION:
For information on Sysco's Benefits, please visit https://SyscoBenefits.com
Job Summary:
This is a senior level operations leadership position responsible for Inbound and Outbound Warehouse, Fleet Services, Facilities Management (including building, grounds, power industrial equipment, sanitation, security), Transportation (including routing, delivery, and backhaul) and all Operating Systems. Responsibilities include but are not limited to, achieving key performance metrics; expense management; strategic execution of site, region and corporate initiatives; compliance with government regulations; safety and security of the building, its associates and contents. Responsible for building and developing the operations management team along with ensuring a culture of care and collaboration, problem-solving and continuous improvement. Reports directly to the Region President with a dotted line to the Market Vice President of Operations and is a member of the site leadership team.
Responsibilities:
Responsible for delivering site-level execution of key corporate, market, and regional Operations initiatives.

Deliver exceptional Customer Service through on time delivery and post ship service levels

Drive continuous improvement across all Operations departments by championing efficiency ideas and cost reduction measures

Responsible for creating a culture of care and collaboration within the site. Implement and follow all aspects of Operations Connections.

Adjust departments' activities, policies and practices to meet or exceed key performance metrics and customer service level goals and on-time deliveries.

Prepares and executes the AOP with direct input from the management team.

Oversees operating budget management including labor, benefits, supplies, company assets, capital investments, depreciation, maintenance and repair, and third-party contracts.

Evaluates fiscal metrics and adjusts activities to meet or exceed performance expectations.

Coordinates with other departments as necessary to ensure upgrades and repairs are completed efficiently and effectively.

Performs management functions of staff selection, compensation, development, discipline, performance reviews and/or terminations.

Actively supports other departments in the achievement of site and region goals.

Drives a collaborative effort with the Region Leadership team in building the business case for expansion, modernization and facility reconfiguration to guarantee proper storage, receiving and shipping capabilities for present and future business.

Drives a culture of compliance with internal/external policies and regulations by ensuring all the required inspections and audits are completed timely, accurately and with all necessary detail. Including, but not limited to, food safety documentation, DOT records, EPSM, PSM.

Ensures compliance with all Department of Transportation rules and regulations.

Creates a safety culture by setting direction to reduce or eliminate operations-related injuries or accidents, damage/loss of product or equipment, and unnecessary costs by ensuring that all equipment and facilities are maintained consistent with the safety, security, sanitation and appearance standards set by Sysco.

Assists Safety Director with training initiatives.

Ensures contingency systems/practices/protocols are in place to eliminate business disruption.

Establishes emergency response or crisis management plans.

Develops and maintains liaisons with local emergency management and other entities in order to facilitate plan development and response effort coordination.

Provides assistance in the solicitation of new or prospective business by participating in company meetings and presentations when necessary, and in other market area activities to develop and foster the company's recognition within the business community.

Where applicable, oversees or participates in the interpretation, adherence, and negotiation of the collective bargaining agreement.

Maintains associate relations through regular department meetings; maintains on-going interaction; keeps open communication channels with associates by answering questions and explaining policies and procedures; monitors associate morale; and implements or responds to ideas to improve associate engagement and enablement.

Interprets trains and consistently enforces Company policies and procedures.
Education and / or Experience:
Bachelor's degree in Business Administration, Supply Chain Management, Operations Management or a closely related field

Experience in warehouse and transportation

10 years professional experience with demonstrated progressive levels of management experience (with at least 5 - 7 years in operational management experience); or equivalent combination of education and related experience
Professional Skills:
Ability to read, comprehends, write and speak English.

Ability to read, analyze and interpret general business periodicals, professional journals, technical procedures, or governmental regulations.

Ability to write reports, business correspondence, and procedure manuals.

Ability to effectively present information and respond to questions from groups of managers, clients, customers, and the general public.

Ability to add, subtracts, multiply, and divides into all units of measure, using whole numbers, common fractions, and decimals.

Ability to solve practical problems and deal with a variety of concrete variables in situations where only limited standardization exists.

Ability to interpret a variety of instructions furnished in written, oral, diagram, or schedule form.

Demonstrate knowledge of Spreadsheet software and Word Processing software, and ability to learn Sysco technology software and programs. Must have excellent computer skills.

Working knowledge of Federal Motor Carrier Safety Regulations.

Working knowledge of environmental regulations/legislation and governing bodies.

Ability to successfully engage and lead individual and team discussions and meetings.

Ability to apply all relevant policies in a consistent, timely and objective manner.

Capable of working with peers and associates from other departments, sites, Corporate and the business community in a proactive and constructive manner.

Ability to work in a disciplined manner and capable of following established procedures, practices and comply with local, state and federal regulations.

Ability to manage the pressures and stress associated with a deadline-oriented atmosphere and customer service issues. Demonstrates skill in making independent decisions in support of company policies and procedures in a timely manner.
Physical Demands:
The physical demands described here are representative of those that must be met by an employee to successfully perform the essential functions of this job.

While performing the duties of this job, the associate is regularly required to sit, stand, walk and use hands and fingers to operate a computer keyboard, mouse, and telephone to talk and hear.

The associate is frequently required to sit and reach with hands and arms.

The associate must occasionally lift and/or move up to 50 pounds.

While performing the duties of this job, the associate is regularly required to talk or hear.

The associate is frequently required to stand; walk; sit; use hands to finger, handle, or feel; reach with hands and arms and climb or balance.

The associate is occasionally required to stoop, kneel, crouch, or crawl.

Specific vision abilities required by this job include close vision, distance vision, color vision, peripheral vision, depth perception and ability to adjust focus.
Working Conditions:
The above information on this description has been designed to indicate the general nature and level of work performed by associates within this classification. It is not designed to contain or be interpreted as a comprehensive inventory of all duties, responsibilities, and qualifications required of associates assigned to this job.

To perform this job successfully, an individual must be able to perform each essential duty satisfactorily.

The requirements listed above are representative of knowledge, skill and/or ability required.

Reasonable accommodations may be made to enable individuals with disabilities to perform the essential functions.

While performing the duties of this job, the associate is occasionally exposed to wet, hot, extreme cold and/or humid conditions; and moving mechanical parts and may be required to work in confined spaces. The associate works non-traditional business hours including evenings, nights, weekends, holidays and on-call.

The associate may occasionally be required to travel to other site and/or regions or the corporate office as business needs dictate (i.e. training, business continuation, etc.).

The associate is occasionally exposed to high, precarious places.

The associate is occasionally exposed to fumes or airborne particles.

The noise level in the work environment is usually moderate.
NOTICE: The above statements are intended to describe the general nature of the environment and the level of work being performed by this job. This job description in no way states or implies that the duties and responsibilities listed are the only tasks to be performed by the employee in this job. The employee will be required to follow any other instructions and to perform any other job-related duties requested by his or her supervisor.
Reasonable accommodations will be made to enable individuals with disabilities to perform the essential functions.
This job description supersedes prior job descriptions. When duties and responsibilities change and develop the job description will be reviewed and subject to changes of business necessity.
OVERVIEW:
Sysco is the global leader in foodservice distribution. With over 71,000 colleagues and a fleet of over 13,000 vehicles, Sysco operates approximately 333 distribution facilities worldwide and serves more than 700,000 customer locations.
We offer our colleagues the opportunity to grow personally and professionally, to contribute to the success of a dynamic organization, and to serve others in a manner that exceeds their expectations. We're looking for talented, hard-working individuals to join our team. Come grow with us and let us show you why Sysco is at the heart of food and service.
AFFIRMATIVE ACTION STATEMENT:
Applicants must be currently authorized to work in the United States.
We are proud to be an Equal Opportunity and Affirmative Action employer, and consider qualified applicants without regard to race, color, creed, religion, ancestry, national origin, sex, sexual orientation, gender identity, age, disability, veteran status or any other protected factor under federal, state or local law.
This opportunity is available through Sysco Corporation, its subsidiaries and affiliates.