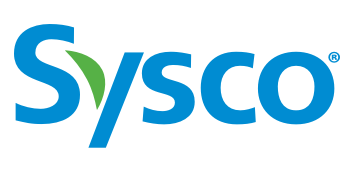 Job Information
Sysco

Delivery Driver

in

Lakeside

,

Nova Scotia
Reports To
Transportation Supervisor
Location
Halifax, NS
Type
Hourly, Full-Time
Closing Date
Evergreen
Company Overview
Sysco is the global leader in selling, marketing and distributing food products to restaurants, healthcare and educational facilities, lodging establishments and other customers who prepare meals away from home. Its family of products also includes equipment and supplies for the foodservice and hospitality industries. With over 69,000 associates, the company operates more than 320 distribution facilities worldwide and serves more than 650,000 customer locations. For fiscal 2019 that ended June 29, 2019, the company generated sales of more than $60 billion.
Sysco, one of Canada's Best Employers 2019, as listed by Forbes, is dedicated to our global corporate social responsibility goals and to creating a diverse and inclusive workplace. Join our winning team.
For more information, visit www.sysco.ca or follow us @SyscoCanada at facebook.com/SyscoCanada; twitter.com/SyscoCanada or instagram.com/SyscoCanada
For a full list of opportunities, visit www.sysco.ca/careers
Role:
This is a delivery position responsible for driving a tractor trailer for the purpose of delivering and unloading various products for Sysco customers. This requires using excellent customer service skills, and working in accordance with state and DOT regulations and Sysco Safety Preferred Work Methods.
Overtime hours, working weekends and holidays, and starting at various early morning start times are required in order to successfully meet customers' needs.
Role Responsibilities:
Deliver product within assigned route schedule and time windows. Immediately inform management team of any deviations.

Unload product from trailer, by hand or using hand cart, and place in designated customer storage areas. May include transporting product down ramps, stairs, or docks, in all weather conditions.

Frequently lift, push, or move product that weighs 1-75 pounds, up to 100 pounds; frequently reach up to 72 inches to stack and unstack pallets and hand cart; constantly bend and twist while loading and unloading product, and retrieving items from trailer.

Operate assigned STS unit to generate invoices. Verify delivery of items with customer and obtain proper signatures. Contact management for authorization when discrepancies on invoice and communicate all errors/returns.

Collect money (cash or checks) where required, and turn in all funds collected daily.

Pickup, load and unload damaged goods and customer returns, and complete necessary paperwork.

Perform pre-trip and post-trip responsibilities in accordance with Department of Transportation (DOT) regulations and Sysco policies and procedures.

Perform coupling procedures for the tractor/trailer as needed.

Complete Department of Transportation (DOT) logs (electronic or manual as required), company vehicle maintenance reports and reconcile with appropriate company representative as required.

Follow SyscoSafe preferred work methods at all times, and immediately advise supervisor of any unsafe conditions.

Maintain sanitary conditions in tractor and trailer and assist with maintaining sanitary conditions in the warehouse and yard.

Maintain and safely operate all assigned equipment, including but not limited to hand cart, pallets, load bars, STS unit, and personal protective equipment.

Attend all required company meetings.

Other duties may be assigned.
Qualifications/Skills/Job Requirements:
Valid Class 1 Commercial Driver License with a "clean" driving record (including: no single DUI in the last 3 years and no multiple DUIs within the last 7 years)

Pass pre-employment testing (Background Check and Physical Abilities Test).

Able to read, write and communicate in English as it relates to the job and to the safety regulations

Have basic math skills (add, subtract, multiply, divide).

High school diploma or General Education Development (GED) or equivalent

2 years' local food or beverage delivery experience

Possession of, or ability to obtain, the following certifications:

Double Trailer (B Trains)

Transportation of Dangerous Goods

Pallet breakdown and hand cart delivery experience

Previous experience at Sysco or in foodservice industry
Internal candidates apply via the Career Centre on your HR Portal / ADP Workforce Now.
External candidates submit cover letter & resume via www.sysco.ca/careers
Sysco's Values: Integrity | Excellence | Teamwork | Inclusiveness | Responsibility
Sysco's Vision is to be our customers' most valued and trusted business partner.
We offer our associates the opportunity to grow personally and professionally, to contribute to the success of a dynamic organization, and to serve others in a manner that exceeds expectations.
Sysco is committed to Employment Equity. Accommodations during the recruitment process are available upon request for candidates with disabilities.
Here's a sample of the many benefits Sysco associates enjoy:
Comprehensive Flexible Benefits including Health and Dental, Health Care Spending and Wellness Accounts • Short-Term and Long-Term Disability • Life Insurance • Company Pension Plan • Group RRSP • Employee and Family Assistance • Stock Purchase Plan • Unlimited on-line learning through Sysco Interactive University • Sysco product discounts • Preferred vendor discounts • Free on-site parking • Employee appreciation events • (*benefits may vary based on location or bargaining unit)