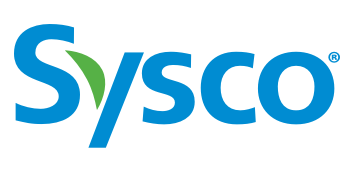 Job Information
Sysco

Director of Product Development & Innovation - Hybrid

in

North Plainfield

,

New Jersey
Company:
US2160 Sysco Guest Supply, LLC
Zip Code:
08873
Minimum Level of Education:
Bachelor's Degree
Minimum Years of Experience:
10+ Years
Employment Type:
Full Time
Travel Percentage:
Up to 25%
Who we are:
Manchester Mills is one of the world's leading textile manufacturers, known for its rich history of blending manufacturing flexibility and innovation with expertise focused on uncompromising quality. As a next-generation partner to the hospitality and healthcare sectors, the company designs and engineers smarter textile solutions through a global team of creators, innovators and partners that put client needs at the forefront - from sourcing top-quality raw materials and leading-edge R&D to incorporating vigorous quality control practices. Manchester Mills is devoted to meeting the ever-changing needs of its customers commitment to thoughtful, actionable environmental and social responsibility. Manchester Mills is part of Guest Worldwide, a Sysco company. Sysco is a 54 billion-dollar, industry leading, global food and beverage distribution company, employing thousands of employees worldwide and home to the 13th largest sales organization in the world.
Position Purpose:
As the Director of Product Development and Innovation you are a textile trailblazer, interested in pursuing a path of advancement, leadership, commercialization and business/product development. Recognized as a senior leader within the organization, you will report directly to the SVP, General Manager, and contribute to planning the company's overall growth strategy as part of the leadership team. You are responsible for leading the organization in research and identification of new products and product enhancements to meet the current and future needs of customers, new revenue and profit related to winning new programs and customers as well as program retention through customer support. You will evaluate the potential and practicality of products in development and will rely on your extensive industry experience and customer engagement/collaboration capabilities to plan and accomplish goals.
PRODUCT DEVELOPMENT & COMMERCIALIZATION
Manage the execution of all product development from market analysis to ideation, design prototypes to customer approval and pre-production to product launch.

Develop and manage product solutions to meet the needs of multiple business channels such as corporate brand initiatives, customer bids/RFP, product updates and roll outs.

Originate new products with clear thought process to customer needs and business model. Consider target pricing, margin requirements, quality/laundering requirements, size of the sales opportunity, operational benefits, market standards and customer expectations. Define the product specifications to meet the balanced goals.

Define testing metrics and oversee execution to obtain additional data points around key product solutions to provide sales & marketing differentiators: such as water/electricity/time savings, operational ease through time and motion studies, data related to sustainability claims, etc.

Maintain current knowledge of the various industry/verticals, market evolutions, customer expectations, operations to provide guidance and inform decisions around product development.

Acts as the primary contact with manufacturing partners as it relates to product development initiatives including but not limited to; identification of product specifications, timeline requirements, sample requirements. Maintain, build and expand the supplier relationship to ensure engagement, loyalty and trust around the partnership.

Establish and manage a bi-annual calendar of development activities and drive accountability across all phases of development to ensure dates and strategies are met. This includes regular status meetings with vendor partners, internal team meetings and cross functional project management meetings.

Develop and implement, methods and procedures for monitoring projects such as preparation of records of expenditures and research findings, progress reports, and team meetings, in order to inform management of current status of each project. Use of Product Development and Project Management tools required.

Negotiate contracts with licensing partners, consulting firms and/or outside freelance resources to perform research or other types of support to the product development and design initiatives.

Responsible for all patent filings and legal follow up related to such IP in North America and globally.

Work with marketing to develop "on brand" and engaging collateral for existing and new product lines to ensure success. Identifying the products, key features and benefits, customer solutions, operating advantages, etc. Evaluate and modify as needed through the products lifecycle.

Collaborate with the cross functional teams; sales, sourcing, marketing, quality assurance and forecasting/purchasing, customer service, finance on all topics related to sales and growth opportunities for MM textile products. Examples of such are: resolution of quality issues related to products; support of global sourcing strategies and partnerships, participation in sku rationalization.
CUSTOMER MANAGEMENT & NEW BUSINESS DEVELOPMENT
Review the MM sales goals and strategies to define the product development initiatives required to meet these goals that includes new business development and business retention.

Act as primary contact for all corporate and management group customers as it relates to all customer product initiatives. Maintain, build, and expand the customer relationship and key points of contact at all levels within the customer's organization. Act as MM textile and industry expert, supporting and educating customers to make MM a valued and trusted business partner.

Actively support the planning and execution of all customer facing activities including but not limited to customer product presentations, customer sponsored events and trade shows.

Work closely with customer brand experience & engagement teams to through new MM service opportunities that build strong customer ties and solidify new business wins for MM. Such as design service projects for customized programs for unique brands. Define and execution of successful pilot and property testing to support customers from a service level while winning business opportunities.

Create, manage and actively maintain with the support of cross functional teams, a data base around the corporate hospitality industry, including but not limited to all brands, programs, product specifications, manufactures, distributors, pricing, contract length and deadlines and any other relevant information. Actively use this data to create strategic product development initiatives focused on identified customer needs and opportunities for MM growth.

Partner with Manchester Mills Director of Sales, Marketing, Guest Supply Corporate Accounts team and Independent Territory Sales team, to ensure maximum sales potential of MM products with all existing Guest Supply customers.

Coordinate cross functional teams around all Request for Proposal/Information opportunities as it related to product development. Deliver timely and relevant information between the Director of Sales, the customer and internal teams, to build successful solutions and programs to defend existing business and win new growth opportunities.

Support global teams around key strategic MM goals in global regions to drive sales growth with existing customers such as global corporate brand teams and new customers such as regional groups/commercial laundries through product & innovation built with a strong knowledge of those regional requirements.
LEAD PRODUCT DEVELOPMENT TEAM
Provide clear goals and guidance to team while leading and facilitating change management in support of the business goals and agenda.

Organize and facilitate training seminars to the Guest Supply corporate, independent and international sales teams, including general textile and product knowledge, textile selling strategy, competitive and industry insights and global trends.
INNOVATION & RESEARCH
Plan and formulate aspects of research and development proposals such as: objective or purpose of project, applications that can be utilized from findings, costs of project and equipment and human resource requirements.

Select concepts, technology, materials, chemistry, and manufacturing partners used for new products or improvement for existing product and research industry, product, and technology advancements and identify innovation opportunities that will increase the organization's market share, profitability and stature in the industry.

Education:

Bachelor's degree in Textiles, Textile Engineering and Science, or related degree required.

Experience:

10 years minimum experience in related textile product development.

5 years minimum experience in the hospitality industry with a focus on the following disciplines: Textile products, Purchasing, Hotel Operations, Project Management.

Proven people leader hiring, managing and training high performing teams.

Experience with extensive budget management and ability to control and meet financial metrics.

Experience with all elements of project management from initiation to closure.

Skills:
You are a leader who drives innovation, inspires passion, motivates and supports team members in a tactful manner, communicates effectively, maintains composure under pressure, thinks strategically and performs tactically, shows accountability and represents the organization in a positive light, helping to tell the story of what the brand means, what the organization stands for and your ability to create true value for your customers. You are exceptionally organized, proficient in project management processes and possess the ability to execute multiple initiatives autonomously.
Familiarization with customer service activities, interdepartmental communications, and general finance concepts is required. Understanding of Sysco's key business metrics and systems preferred.

Proficient use of all tools of the trade: MS Office (Word, Excel, PowerPoint, Access and Outlook). Illustrator & Photoshop skills. Familiarity with Phocas, GForce and Salesforce.com a plus.
BENEFITS INFORMATION:
For information on Sysco's Benefits, please visit https://SyscoBenefits.com
HOW WE PROTECT OUR ASSOCIATES
COVID-19 Precaution(s):
Personal protective equipment and masks provided

Temperature screenings

Social distancing guidelines in place

Sanitizing, disinfecting, and cleaning procedures in place
OVERVIEW:
Sysco is the global leader in foodservice distribution. With over 57,000 associates and a fleet of over 13,000 vehicles, Sysco operates approximately 326 distribution facilities worldwide and serves more than 625,000 customer locations.
We offer our associates the opportunity to grow personally and professionally, to contribute to the success of a dynamic organization, and to serve others in a manner that exceeds their expectations. We're looking for talented, hard-working individuals to join our team. Come grow with us and let us show you why Sysco is at the heart of food and service.
AFFIRMATIVE ACTION STATEMENT:
Applicants must be currently authorized to work in the United States.
We are proud to be an Equal Opportunity and Affirmative Action employer, and consider qualified applicants without regard to race, color, creed, religion, ancestry, national origin, sex, sexual orientation, gender identity, age, disability, veteran status or any other protected factor under federal, state or local law.
This opportunity is available through Sysco Corporation, its subsidiaries and affiliates.