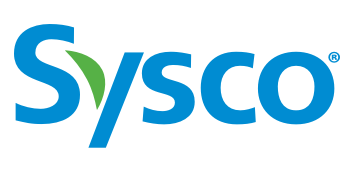 Job Information
Sysco

Refrigeration Technician III

in

Northampton

,

Pennsylvania
Company:
US0629 Sysco Allentown
Zip Code:
18067
Minimum Level of Education:
High School or Equivalent
Minimum Years of Experience:
6 Years
Employment Type:
Full Time
Travel Percentage:
0
COMPENSATION INFORMATION:
The pay range provided is not indicative of Sysco's actual pay range but is merely algorithmic and provided for generalized comparison. Factors that may be used to determine rate of pay include specific skills, work location, work experience and other individualized factors
JOB SUMMARY
This is an Operations position responsible for managing the activities associated with refrigeration repair on industrial refrigerated storage equipment ranging from 100 HP to 3,000 HP, general maintenance and repair of the regional facility refrigeration systems, minor repair of electrical devices. Ensure assets (Refrigeration/HVAC/Electrical systems) are managed in accordance with the following: IIAR (International Institute of Ammonia Refrigeration), ASHRAE (American Society of Heating, Refrigerating and Air-Conditioning Engineers), ASME (American Society of Mechanical Engineers), EPA, OSHA and applicable State and Local Codes. The ideal candidate will have HVAC/R schooling, RETA Certified Industrial Refrigeration Operator (CIRO) certification, universal EPA, and at least six years' experience with service/maintenance of HVAC / R, and large ammonia refrigeration units.
RESPONSIBILITIES
Perform required inspections and preventive maintenance of refrigeration storage equipment ranging from 50 HP to 3,000 HP

Use working knowledge of screw and reciprocal compressors, electrical troubleshooting all common types of ammonia central systems, & control/alarm systems to perform inspections and preventative maintenance as required

Knowledge of controls and electric (high and low voltage)

Knowledge of PC (personal computer) & PLC (programming logic controller) based master refrigeration control systems

Maintains the freezer and cooler ammonia system through scheduled preventative maintenance activities includes the areas listed below to ensure the full functioning of all refrigeration units, checking, draining and filling oil levels as needed, Oil analysis, Filter changes, Sensor calibration, Transducer calibration, Compressor alignment, Checking, adjusting, or replacing all belts as needed, Checking for ammonia leaks on roof above freezers or around the units themselves, Checking compressors and cycle operation of each, Checking condensers and cycle operations of each unit

Responsible for logging time and materials into the computerized maintenance management system (CMMS) on a daily basis in the form of work orders, P.M.s, etc.

Checking, changing or filling water treatment chemical levels

Oversee and manage Refrigeration, Electrical, and HVAC systems including monitoring and trending, troubleshooting and repairs (Compressors, condensers, fans, heating, cooling, contactors, motors, microprocessors, frequency drives, etc.), leak detection

Conducting required inspections and reporting

Glycol underfloor warming system knowledge

Evaluating and implementing energy management strategies

Ensure product integrity is maintained through temperature monitoring & control

Evaluating and reporting equipment condition

Completes small electrical repairs and welding projects as needed, to reduce contract or purchase of needed services

Responsible for daily communication of all pertinent information regarding system operation and maintenance to departmental management and maintenance teams

Responsible for housekeeping and cleanup of refrigeration machine rooms, refrigeration maintenance areas, and all project areas on a daily basis

Required to interpret and understand plans and specifications, schematics, operating and maintenance manuals, etc. for systems being overseen

Conducts audits ensuring all required inspections and documentation are completed accurately (including but not limited to food safety documentation, ePSM, PSM (Process Safety Management), etc.)

Checking condition of the freezer and cooler curtains.

Suggests efficiency ideas, cost reduction measures and assists with the implementation of changes within the facility maintenance dept.

Works require exposure to extreme cold and heat and working around ammonia, noise, dirt, dust, paint, grease and high voltage wires.

Demonstrate an understanding and adherence to all work safety policies, procedures, and governing requirements

Assist management in developing standard operating procedures, training tech I & II positions, daily work schedules

Duty cycles for all repairs and maintenance for refrigeration and HVAC systems

Assist in managing outside mechanical and refrigeration contractors conducting service, repair and new contract work

Assist management in the creation of budgets for individual projects, yearly capital, and yearly operating expenses

Participate in departmental on-call program, as designated

Available to travel on short notice

Ability to work unsupervised or with limited instruction

Maintain and manage truck inventory and / or job tool boxes in an accurate, neat and orderly manner as well as adhere to vehicle maintenance program guidelines

Utilize computerized maintenance management system (CMMS) on a daily basis to order necessary parts, devices, etc. to properly repair or complete assigned work orders, following department procedures

Maintain all tools and equipment in clean, safe, working order

Maintain adequate inventory of related parts to perform assigned duties

Maintain technical skills and required certifications to perform job duties

Adhere to all safety requirements and wear the proper Personal Protective Equipment required by the job

Respond to emergency situations to ensure employee and facility safety

Champion overall safety in the department

Comply with OSHA, and other local, state and federal regulations

Cooperate and collaborate with the Organization's leadership to champion and meet the strategic goals of the Organization's system

Adhere to Organization and the Facilities Department policies and procedures including appropriate attire, grooming, and attendance

Serve on departmental and/or organizational committees or focus groups as requested and needed

Interact effectively, build relationships, and demonstrate a high level of cooperation
QUALIFICATIONS
Education
High School diploma or general education degree (GED);

HVAC / R tech school preferred
Experience
Six years of industrial HVAC / R experience

Two years' experience with anhydrous ammonia (R717)
Certificates, Licenses, and Registrations:
Must possess a valid state Driver's License and provide proof of liability coverage meeting Company standards.

Complete a Sysco approved the defensive driving program

HAZWOPER 24 hrs Training required.

Incident Command System trained

Respirator Fit Test & Physical (Annually)

Obtain a Powered Industrial Equipment Certification from Sysco within 3 months

Universal EPA certification

RETA Certified Industrial Refrigeration Operator (CIRO) certification

Obtain RETA Certified Refrigeration Energy Specialist (CRES) certification within 6 months of employment
Professional Skills
Ability to read, analyze and interpret general business periodicals, professional journals, technical procedures, or governmental regulations. Ability to write reports, business correspondence, and procedure manuals. Ability to effectively present information and respond to questions from groups of managers, clients, customers, and the general public

Ability to add, subtracts, multiply, and divides into all units of measure, using whole numbers, common fractions, and decimals

Ability to solve practical problems and deal with a variety of concrete variables in situations where only limited standardization exists. Ability to interpret a variety of instructions furnished in written, oral, diagram, or schedule form

Demonstrate knowledge of Spreadsheet software and Word Processing software, and ability to learn Sysco technology software and programs
Physical Demands
While performing the duties of this job, the associate is regularly required to talk or hear.

The associate is frequently required to stand; walk; sit; use hands to finger, handle, or feel; reach with hands and arms and climb or balance.

The associate is occasionally required to stoop, kneel, crouch, or crawl.

The associate must occasionally lift and/or move up to 100 pounds.

Specific vision abilities required by this job include close vision, distance vision, color vision, peripheral vision, depth perception and ability to adjust focus.

Must be able to wear a respirator and pass the fitness test.
Working Conditions
While performing the duties of this job, the associate is occasionally exposed to wet, hot, extreme cold and/or humid conditions; and moving mechanical parts and may be required to work in confined spaces.

The associate works non-traditional business hours including evenings, nights, weekends, holidays and on-call.

The associate will be required to travel to other Operating Companies or the corporate office as business needs dictate (i.e. training, business continuation, etc.).

The associate is occasionally exposed to high, precarious places and confined spaces.

The associate is occasionally exposed to fumes or airborne particles.

The noise level in the work environment is usually moderate.
BENEFITS INFORMATION:
For information on Sysco's Benefits, please visit https://SyscoBenefits.com
OVERVIEW:
Sysco is the global leader in foodservice distribution. With over 71,000 colleagues and a fleet of over 13,000 vehicles, Sysco operates approximately 333 distribution facilities worldwide and serves more than 700,000 customer locations.
We offer our colleagues the opportunity to grow personally and professionally, to contribute to the success of a dynamic organization, and to serve others in a manner that exceeds their expectations. We're looking for talented, hard-working individuals to join our team. Come grow with us and let us show you why Sysco is at the heart of food and service.
AFFIRMATIVE ACTION STATEMENT:
Applicants must be currently authorized to work in the United States.
We are proud to be an Equal Opportunity and Affirmative Action employer, and consider qualified applicants without regard to race, color, creed, religion, ancestry, national origin, sex, sexual orientation, gender identity, age, disability, veteran status or any other protected factor under federal, state or local law.
This opportunity is available through Sysco Corporation, its subsidiaries and affiliates.