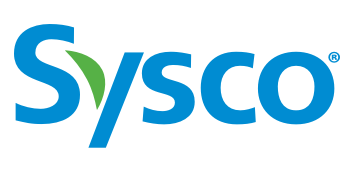 Job Information
Sysco

Fleet Coordinator

in

Ottawa

,

Ontario
Fleet Coordinator
Reports To
Fleet and Facility Manager
Location
Ottawa, ON
Type
Full-Time, Salaried
Closing Date
May 30, 2023
Company Overview
Sysco connects the world to share food and care for one another. Sysco leads from the heart of food and service to deliver the freshest of foods and ideas to restaurants, healthcare and educational facilities, lodging establishments and other customers who prepare meals away from home. Our customers can count on us to deliver on-point products and solutions since only Sysco is the global leader, sitting at the heart of innovation supply, delivery, culinary and more.
With over 57,000 colleagues and a fleet of over 13,000 vehicles, Sysco operates approximately 326 distribution facilities worldwide and serves more than 625,000 customer locations. For fiscal 2022 that ended July 2, 2022, the company generated sales of more than $68 billion USD.
Sysco, one of Canada's Best Employers 2023, as listed by Forbes, is dedicated to our global corporate social responsibility goals and to creating a diverse and inclusive workplace. We offer our colleagues the opportunity to grow personally and professionally, to contribute to the success of a dynamic organization, and to serve others in a manner that exceeds their expectations.
Sysco is more than just a place to work. Our passion for food and our customers has made us the industry leader. To remain on top, we will continue to think bigger, work harder and never give up. Are you ready to drive success?
For more information, visit www.sysco.ca or follow us @SyscoCanada at facebook.com/SyscoCanada; twitter.com/SyscoCanada or instagram.com/SyscoCanada
For a full list of opportunities, visit www.sysco.ca/careers
Role:
Assisting the Fleet and Facilities Manager (F&FM), the Maintenance Coordinator will support the execution of all fleet and facility objectives. The Maintenance Coordinator will assist in the selection and review of vendors and contractors (Budget, Safety, and Service) and will be responsible for the accurate input of maintenance records and repairs into the CMMS (computerized maintenance management system), eRSM (electronic refrigeration Safety Management), answering calls from drivers and other associates regarding breakdowns, service requests for facility, MHE (material handling equipment) and fleet, and other maintenance related duties.
Role Responsibilities:
Input all work orders, purchase orders, invoices and equipment inventories into CMMS software.

Work with CMMS software to ensure all equipment is scheduled for PM's and other maintenance as needed.

Data collection for eRSM (electronic Refrigeration Safety Management) program, Cascade Energy "Sensi" program and other maintenance software platforms as required.

Track invoices, payment receipts and Reconcile monthly statements

Maintain a current list of equipment in service daily, along with equipment tracking.

Order maintain and review inventory of parts and supplies.

Work with F&FM in maintaining building security access.

Communicate with management, maintenance teams, drivers, other departments, and vendors for maintenance issues, requests and questions. Track maintenance requests and communicate back solutions/results.

Assist with analyze prices from vendors and provide analytics to help make decisions on purchasing parts and service

Assist in establishing programs, procedures, and schedules to ensure regular predictive/preventive maintenance of equipment to lower downtime and improve equipment reliability while maintaining proper documentation for maintenance tracking records

Supports the creation and management of policies and procedures for maintenance and sanitation staff

Attends regular meetings with F&FM to follow up on action plans, plan and update projects, and address concerns

Maintains proper contractor documentation (COI's, HHA's, Food Safety and contractor sign off 's) that provide services to the operating company

Together with the F&FM, ensures vendors, contractors, and employees adhere to corporate and plant-wide policies and procedures, maintenance standards, housekeeping standards, safe work planning process, maintenance strategies and processes, etc.

Is willing to work safely with minimal environmental impact and understands the importance of reporting all hazards, incidents, and environmental spills immediately to their Supervisor.

Understands that they play an integral role in their own safety and that of their colleagues and is willing to speak out when hazards are present.

Perform other duties as assigned.
Qualifications/Skills/Job Requirements (About you):
Proficiency working with Microsoft Office a must.

Prior experience with parts management, inventories, and CMMS systems (Preferred)

1 – 2 years in maintenance scheduling and execution (Preferred)

Managing relationships with external vendor services (Preferred)

High school diploma or GED

Data Entry experience

Moderate degree of knowledge in warehouse and fleet equipment servicing
Internal candidates apply via the Career Centre on your HR Portal / ADP Workforce Now.
External candidates submit cover letter & resume via www.sysco.ca/careers
Our Purpose:
Connecting the world to share food and care for one another
Our Mission:
Delivering success for our customers through industry-leading people, products and solutions
Our Identity:
Together we define our future of foodservice and supply chain
Sysco is committed to Employment Equity. Accommodations during the recruitment process are available upon request for candidates with disabilities.
Here's a sample of the many benefits Sysco colleagues enjoy:
Comprehensive Flexible Benefits including Health and Dental, Health Care Spending and Wellness Accounts • Short-Term and Long-Term Disability • Life Insurance • Voluntary Optional Insurance • Parental Leave Plan • Company Pension Plan • Group RRSP & TFSA • Employee and Family Assistance • Stock Purchase Plan • Maple Virtual Care • Unlimited on-line learning • Sysco product discounts • Preferred vendor discounts • Colleague Resource Groups
(*benefits may vary based on location or bargaining unit)