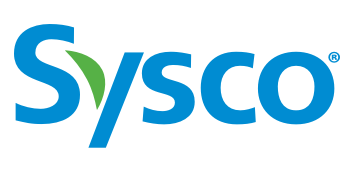 Job Information
Sysco

Senior Warehouse Worker - Swing Reach

in

Plainfield

,

Indiana
Company:
US2160 Sysco Guest Supply, LLC
Zip Code:
46168
Minimum Level of Education:
High School or Equivalent
Minimum Years of Experience:
3 Years
Employment Type:
Full Time
Travel Percentage:
0
JOB SUMMARY
The senior warehouse worker is responsible for planning, scheduling and directing the work efforts of the Sayreville warehouse department in support of manufacturing production, to meet and/or exceed, productivity, safety, quality, delivery, and cost goals, and ensure the department operates according to established company policies and procedures. The senior warehouse workers also perform the essential duties of the warehouse supervisor, prioritizing daily workload and providing specific work assignments to co-workers as appropriate.
RESPONSIBILITIES
Prioritize daily workload and provide specific work assignments to co-workers as appropriate.

Perform all warehouse worker L1 and L2 functions such as load, offload, pick, assemble orders, stage, put-away, consolidate inventory, inventory count, shipping, receiving, etc.

Execute various shipping and receiving functions for chemicals, components and contract finished goods through the warehouse management system (WMS) utilizing computers, scanners, fax machines, phones, copy machines and printers.

Verify appointments, record amounts of components and/or finished goods received.

Scan manufacturing labels and/or write quantities on receiving paperwork, post information in the system, assign lot number for chemicals and prepare documentation/reports for quality assurance.

Read customer orders, work orders, shipping orders, or requisitions to determine items to be moved, gathered, or shipped.

Release orders in the system to be picked, set priorities, monitor internal correspondence, prepares shipping documentation, make appropriate changes when necessary and communicate effectively with other departments and areas.

Process customer orders, return to vendors (RTVs), market service requirements (MSRs) and master distribution agreements (MDAs) as directed by supervision.

Coordinate pickups, disposition, prepare necessary documentation and communicate effectively with other departments and areas.

Operate battery changing machinery including changing and maintenance of all machine batteries.

Train and assist co-workers in the essential duties of the position and safe work habits.

Troubleshoot and problem solve in areas that affect routine tasks.

Provide complete and accurate documentation of work performed on time.

Follow, train and ensure compliance on good manufacturing processes (GMP) related to personal hygiene and handling of materials and equipment to maintain hygiene standards; safety guidelines and general housekeeping standards throughout the warehouse.

Communicate effectively with co-workers and department supervision.

Operate and assist in the routine maintenance of warehouse related equipment and machinery.

As needed, perform essential duties of the supervisor position.

Provide and implement strategic plans to meet daily requirements and minimize or eliminate downtime.

Manage labor hours including extra work days and shifts as needed.

Assist managing, assigning and monitoring all department projects for quality and timely completion.

Conduct regular audits to ensure all required inspections and documentation are completed accurately and on time

Provide and maintain a safe working environment.

Coordinate emergency response or crisis management activities.

Arrange efforts with the safety department to aid in training, conducting associate observations, updating preferred work methods, assist in conducting accident investigations to determine root causes and routine safety inspections.

Collaborate with other departments as necessary to ensure upgrades and repairs are completed efficiently and effectively.

Suggest and implement process improvements that will increase safety and quality, while reducing costs.

Assure compliance of all company and local, state and federal regulatory agencies' (i.e., OSHA and FDA) policies and regulations.

Confer with other supervisors/managers to coordinate operations and activities within or between departments.

Regularly interact and communicate with various internal departments to provide vital information that may be necessary to meet business demands.

Recommend efficiency ideas, cost reduction measures and assist with the implementation of changes within the facility.

QUALIFICATIONS
Education
High School diploma or general education degree (GED).
Experience
3 years' experience in a warehouse and/or manufacturing environment.

Proficient in guest warehouse management system.
Certificates, Licenses, and Registrations
Powered industrial equipment certification (Reach Truck, Sit-Down, and Ride-On Powered Pallet Jack).
Professional Skills
Excellent communication (verbal and written), interpersonal and professional interactive skills are necessary to perform at a high degree of proficiency.

Ability to read, analyze and interpret general business periodicals, professional journals, technical procedures or government regulations.

Write reports, business correspondence, and procedure manuals.

Effectively present information and respond to questions from management and inter-department staff.

Capable of working with peers and associates from other departments proactively and constructively.

Successfully engage and lead individual and team discussions and meetings.

Excellent organizational and project management skills, including the ability to execute multiple initiatives autonomously.

Must be available to provide back-up assistance with Supervisor assignments when required.

Provide effective training and coaching to department staff in areas such as standard operating procedures (SOP), safety, conduct, policies, etc.

Apply all relevant policies in a consistent, timely and objective manner.

Prioritize and manage multiple priorities/deadlines and shift priorities as necessary.

Identifies and resolves problems promptly.

Gathers and analyzes information skillfully.

Develops alternative solutions including immediate corrective actions and preventative measures.

Displays willingness to make sound decisions.

Ability to analyze situations in a critical manner presenting proactive ways rather than reactive solutions.

Tactfully approaches others.

Proficient use of MS Office (Word, Excel, PowerPoint, Access, and Outlook).

Ability to learn and apply guest packaging/supply technology software and programs.
Physical Demand
The physical and mental conditions in which the work is performed. The demands described here are representative of those that must be met by an employee to successfully perform the essential functions of this job. Reasonable accommodations will be made to enable individuals with disabilities to perform the essential functions of this job.
Regularly required to sit, stand, walk and use hands and fingers to operate powered industrial equipment, computer keyboard, mouse, and telephone to talk and hear.

Frequently required to reach with hands and arms and climb or balance.

Occasionally required to stoop, kneel, crouch or crawl and lift up to 50 pounds and move up to 500 lbs.

May be required to utilize personal vehicles for business travel that may result in long periods of sitting.

Specific vision abilities required by this job include close vision, distance vision, color vision, peripheral vision, depth perception and ability to adjust focus.
Work Environment
The environmental conditions in which the work is performed. The demands described here are representative of those that must be met by an employee to successfully perform the essential functions of this job. Reasonable accommodations will be made to enable individuals with disabilities to perform the essential functions of this job.
Primarily work in a warehouse/manufacturing environment.

This position may require travel.

There is very limited overnight travel required and specifically pertains to company events, staff meetings, training sessions and vendor fairs.

The noise level in the work environment is usually moderate.

May require evening and weekend work depending on business needs.

Sometimes required to move different package sizes and is occasionally exposed to wet and/or humid conditions, dust, airborne particles, cold and elevated ambient temperature, and outside weather conditions.
This job description indicates in general terms, the type and level of work performed as well as the typical responsibilities of employees in this classification. The duties described are not to be interpreted as being all-inclusive to any specific employee. Management reserves the right to add, modify, change or rescind the work assignments of different positions and to make reasonable accommodations so that qualified employees can perform the essential functions of the job. Nothing in this position description changes the at-will employment relationship existing between the Company and its employees. This job description supersedes prior job descriptions.
BENEFITS INFORMATION:
For information on Sysco's Benefits, please visit https://SyscoBenefits.com
HOW WE PROTECT OUR ASSOCIATES
COVID-19 Precaution(s):
Personal protective equipment and masks provided

Temperature screenings

Social distancing guidelines in place

Sanitizing, disinfecting, and cleaning procedures in place
OVERVIEW:
Sysco is the global leader in foodservice distribution. With over 57,000 associates and a fleet of over 13,000 vehicles, Sysco operates approximately 326 distribution facilities worldwide and serves more than 625,000 customer locations.
We offer our associates the opportunity to grow personally and professionally, to contribute to the success of a dynamic organization, and to serve others in a manner that exceeds their expectations. We're looking for talented, hard-working individuals to join our team. Come grow with us and let us show you why Sysco is at the heart of food and service.
AFFIRMATIVE ACTION STATEMENT:
Applicants must be currently authorized to work in the United States.
We are proud to be an Equal Opportunity and Affirmative Action employer, and consider qualified applicants without regard to race, color, creed, religion, ancestry, national origin, sex, sexual orientation, gender identity, age, disability, veteran status or any other protected factor under federal, state or local law.
This opportunity is available through Sysco Corporation, its subsidiaries and affiliates.