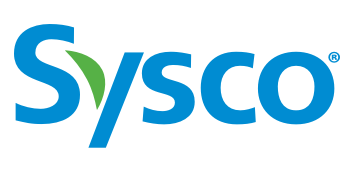 Job Information
Sysco

Human Resources Manager

in

Port Coquitlam

,

British Columbia
Reports To
Regional VP, Human Resources
Location
Sysco Vancouver
Type
Salaried, FT
Closing Date
June 7, 2023
Company Overview
Sysco connects the world to share food and care for one another. Sysco leads from the heart of food and service to deliver the freshest of foods and ideas to restaurants, healthcare and educational facilities, lodging establishments and other customers who prepare meals away from home. Our customers can count on us to deliver on-point products and solutions since only Sysco is the global leader, sitting at the heart of innovation supply, delivery, culinary and more.
With over 57,000 associates and a fleet of over 13,000 vehicles, Sysco operates approximately 326 distribution facilities worldwide and serves more than 625,000 customer locations. For fiscal 2022 that ended July 2, 2022, the company generated sales of more than $68 billion USD.
Sysco, one of Canada's Best Employers 2022, as listed by Forbes, is dedicated to our global corporate social responsibility goals and to creating a diverse and inclusive workplace. We offer our associates the opportunity to grow personally and professionally, to contribute to the success of a dynamic organization, and to serve others in a manner that exceeds their expectations.
Sysco is more than just a place to work. Our passion for food and our customers has made us the industry leader. To remain on top, we will continue to think bigger, work harder and never give up. Are you ready to drive success?
For more information, visit www.sysco.ca or follow us @SyscoCanada at facebook.com/SyscoCanada; twitter.com/SyscoCanada or instagram.com/SyscoCanada
For a full list of opportunities, visit www.sysco.ca/careers
Role:
The purpose of this job is to oversee and ensure consistent employee/labour relations support that fosters positive associate relations to create an environment in which individuals can thrive and deliver high performance. The incumbent will work collaboratively with senior leaders to execute aligned local, regional and national human resources programs and initiatives successfully within Sysco.
Role Responsibilities:
Ensure timely responses to associate inquiries as per internal customer service guidelines by providing guidance and recommendations, redirecting or escalating as appropriate.

Manage recruitment and selection process, ensuring Sysco Canada's process, policies and all applicable legislation is followed consistently.

Partner with key stakeholders, using internal and external resources (when applicable) to fulfill workforce staffing plans ensuring completion of required documentation, e.g. hiring authorizations, application forms, offer letters, etc.

Conduct new hire onboarding.

Provide coaching to management regarding reinforcing goals and/or any issues related to employee performance, productivity or behavior based on established policy, practice and/or contract. Reviewing documentation and preparing letters of discipline when required, supporting the process to ensure positive outcomes.

Support short-term and long-term disability processes as applicable, liaising with benefits carrier when required. Effectively communicate return to work dates and other relevant info to affected managers. Participate in return-to-work meetings.

Coordinate effective communication and ensuring compliance with policies and procedures, national initiatives, Sysco programs and mandatory training.

Provide HR data/analytics to leader to support business reporting, planning and management.

Build and maintain strong relationships across all levels of the organization with both internal and external customers.

Model organizational values and human resources competencies.

Activate the power of our people by executing and participating in employee engagement activities

Accountable for the accuracy of timecards, approvals and scheduling of direct reports

If applicable, understand and interpret the CBA, participate in grievance, mediation, arbitration procedures at unionized facilities

Understands that their role is critical in creating a safe organization with minimal environmental impact and the value that brings to the organization.

Complies with Sysco's Food Safety Policy and procedures to ensure food safety, quality and legality requirements are met.

Understands that their role is critical in creating a safe organization with minimal environmental impact and the value that brings to the organization.

Is willing to drive Environmental, Health and Safety performance by acting as an example and holding their team accountable to complying with EHS programs, policies, and requirements.

Enable, champion and embrace an inclusive culture

Perform other duties as assigned.
Qualifications/Skills/Job Requirements (About you):
6+ years of progressive HR experience.

Union experience is an asset

University degree/diploma in Human Resources or higher

HR designation is an asset.

Clear understanding of Provincial Employment Standards.

Proficiency with MSOffice Suite, HRIS and web-based programs.

Ability to manage confidential information with a high degree of diplomacy.
Internal candidates apply via the Career Centre on your HR Portal / ADP Workforce Now.
External candidates submit cover letter & resume via www.sysco.ca/careers
Our Purpose:
Connecting the world to share food and care for one another
Our Mission:
Delivering success for our customers through industry-leading people, products and solutions
Our Identity:
Together we define our future of foodservice and supply chain
Sysco is committed to Employment Equity. Accommodations during the recruitment process are available upon request for candidates with disabilities.
Here's a sample of the many benefits Sysco associates enjoy:
Comprehensive Flexible Benefits including Health and Dental, Health Care Spending and Wellness Accounts • Short-Term and Long-Term Disability • Life Insurance • Voluntary Optional Insurance • Parental Leave Plan • Company Pension Plan • Group RRSP & TFSA • Employee and Family Assistance • Stock Purchase Plan • Maple Virtual Care • Unlimited on-line learning • Sysco product discounts • Preferred vendor discounts • Associate Resource Groups
(*benefits may vary based on location or bargaining unit)