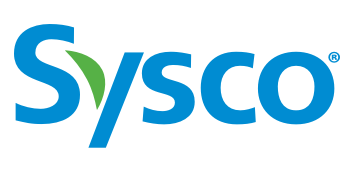 Job Information
Sysco

Cash Applications Manager

in

Somerset

,

New Jersey
Company:
US2160 Sysco Guest Supply, LLC
Zip Code:
08873
Minimum Level of Education:
Bachelor's Degree
Minimum Years of Experience:
3 Years
Employment Type:
Full Time
Travel Percentage:
0
OVERVIEW:
We offer our associates the opportunity to grow personally and professionally, to contribute to the success of a dynamic organization, and to serve others in a manner that exceeds their expectations. We're looking for talented, hard-working individuals to join our team. Come grow with us and let us show you why Sysco is at the heart of food and service.
JOB SUMMARYThe Cash Applications Manager oversees all accounts receivable activities, including cash applications and other related operations. Additionally, the Cash Applications Manager supports PeopleSoft implementation for areas related to Accounts Receivable (A/R), including collection operations and billing. Participates in the coordination of activities of associates engaged in staging, posting, and verifying deposits and recording financial data for use in maintaining accounting and statistical records. Ensures the Sarbanes Oxley Act (SOX) compliance as it relates to controls and segregation of duties for all related function area(s).
RESPONSIBILITIES
A/R Related Projects: Participate in the ongoing development and implementation of projects and practices related to Accounts Receivable, Billing and occasionally Credit & Collections. This includes the adoption of new software and practices related to Cash Applications, Credit Card Processing, Direct Debit / ACH and others as assigned.

Operations: Responsible for cash applications and account maintenance. Must create, support and maintain an environment that strives to achieve 100% accuracy. Ensures written and verbal instructions are provided to internal and external associates. It provides training to internal and external sources.

Trouble Shooting & Problem-Solving: Cash processing and application is a highly automated area, relying on the involved software, equipment, and procedures to work without issue. When issues are presented, the Manager must lead the effort to resolve them, document all occurrences and devise a solution to resolve the issue.

Reporting: Prepare and generate weekly, month-end and quarter-end reports for the Cash Applications Group, Credit & Collections, General Accounting, Sales Support, and Customers.

Commission Deduction: The Commission Deduction program requires between 6 to 8 hours per fiscal month to administer. The process consists of running reports which are sent out to Territory Managers and respond to questions. Prepare the final report which is sent to the Payroll Department for processing.

Answer system-related questions, regarding Cash Applications, Billing & eBill.

Participate in both internal and external audits, providing timely responses and supporting documentation.

Participate in the development of other systems that may leverage AR data, such as G Force, SalesForce, etc.

Develop and maintain procedures and training material relevant to all AR systems for associates using the systems and customers who use the eBill web portal.

CMP: To insure assigned goals are met in Cash Applications, weekly meetings are held to review and update CMP objectives. This ensures year-end goals will be accomplished in a timely manner

Direct, coordinate and monitor the daily activities & performance of the Cash Applications team to assure compliance of standard Company policies, procedures, SOX, quality, and safety. Coach and develop the team in balancing the delivery of high productivity, quality and customer service. Maintain a positive and safe work environment.

Oversee employee relations and participate in staff selection, performance and compensation evaluations, corrective action and terminations, as necessary. Establish performance goals, monitor progress and provide feedback as necessary. Manage employee performance through motivation, delegation, development, mentoring and resolving conflict. Take corrective action as necessary in a timely manner and in accordance with company policy. Provide and/or coordinate training as needed. Consult with Human Resources Department as appropriate.

Conduct regular department meetings to foster employee engagement, communicate any changes to company policies and procedures, address employee concerns, foster idea-sharing and suggestions for improvement.
QUALIFICATIONS
Education
Bachelor's degree
Experience
3-5 years related experience and/or training; or equivalent combination of education and experience

3-5 years' experience working in back-office accounting operations in an ERP environment, such as PeopleSoft or SAP

Knowledge of and advanced experience with PeopleSoft or SAP and various MS office products including Access
Skills and abilities
Excellent communication (verbal and written), interpersonal and professional interactive skills are necessary to perform at a high degree of proficiency. Ability to effectively present information and respond to questions from customers, management and inter-department staff. Capable of working with internal staff from other departments in a proactive and constructive manner

Strong leadership skills, including the ability to mentor and develop individuals and teams. Able to engage and lead team discussions and meetings. Understands team dynamics and works well within a team structure. Collaborative management style. Delegates responsibilities effectively. Recognizes and acknowledges the value others bring to the organization. Exhibits a high level of trust and accountability

A mastery of organizational and project management skills, including the ability to plan, prioritize and execute multiple initiatives/deadlines autonomously and shift priorities as necessary. Able to manage large, complex projects. Uses time effectively

Strong analytical skills including the ability to visualize, articulate, conceptualize or solve both complex and uncomplicated problems by making decisions that are sensible given the available information

Customer Service – Respond promptly to requests for service and assistance as needed. Follow up as needed

Problem Solving - Identifies and resolves problems in a timely manner. Gathers and analyzes information skillfully. Develops alternative solutions

Judgment - Displays willingness to make decisions. Exhibits sound and accurate judgment. Makes timely decisions

Detail Oriented – Attention to details and accuracy

Ability to understand and execute all relevant policies and procedures in a consistent, timely and objective manner

Proficient use of MS Windows and Office (Word, Excel, PowerPoint, Access, and Outlook)

Basic knowledge of programming and the ability to understand how related basic machines work and how to keep them running

Must be able to 10 Key and type accurately

Physical Demands and Work Environment

The physical, mental, and environmental conditions in which the work is performed.

The demands described here are representative of those that must be met by an employee to successfully perform the essential functions of this job.

Reasonable accommodations will be made to enable individuals with disabilities to perform the essential functions of this job

While performing the duties of this job, the employee is regularly required to sit, stand, walk and use hands and fingers to operate a computer keyboard, mouse, and telephone to talk and hear.

The employee is frequently required to sit and reach with hands and arms.

The employee may occasionally lift and/or move up to 10 pounds

The noise level in the work environment is usually moderate

While this position will primarily work in an office environment, limited travel (LessThan10%) may be required to attend company meetings and events, training sessions or customer meetings

May be required to utilize personal vehicles for business travel that may result in long periods of sitting. Must maintain a valid driver license with a driving record that meets Company minimum standards and current automobile insurance coverage as set forth by Sysco

This position may require overtime depending on business needs
This job description indicates in general terms, the type and level of work performed as well as the typical responsibilities of employees in this classification. The duties described are not to be interpreted as being all-inclusive to any specific employee. Management reserves the rights to add, modify, change or rescind the work assignments of different positions and to make reasonable accommodations so that qualified employees can perform the essential functions of the job. Nothing in this position description changes the at-will employment relationship existing between the Company and its employees. This job description supersedes prior job descriptions.
Applicants must be currently authorized to work in the United States.
We are proud to be an Equal Opportunity and Affirmative Action employer, and considers qualified applicants without regard to race, color, creed, religion, ancestry, national origin, sex, sexual orientation, gender identity, age, disability, veteran status or any other protected factor under federal, state or local law.
This opportunity is available through Sysco Corporation, its subsidiaries and affiliates.