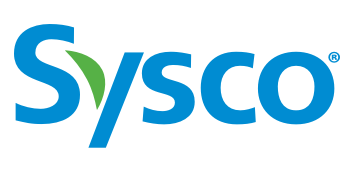 Job Information
Sysco Corp

Inventory Control/QA Associate

in

Tampa

,

Florida
Company: FreshPoint West Coast Florida
Location: US-FL-Tampa
Zip Code: 33610
Minimum Level of Education: High School or Equivalent
Minimum Years of Experience: 2
Position Type: Non-Exempt
Travel Percentage: 0
More information about this job:
OVERVIEW:
At Sysco, we offer our associates the opportunity to grow personally and professionally, to contribute to the success of a dynamic organization, and to serve others in a manner that exceeds their expectations. We are looking for talented, hard-working individuals to join our team. Come grow with us and let us show you why good things really do come from Sysco.
Position Summary:
Oversee and monitor the condition of the product in the A, B, C, D, E and F coolers, oversee the Quality Assurance departments; the driver return person, graders, re-packers, as well as inventory counts and reports.
Regularly exercises discretion and independent judgment in performing duties directly related to the general operation of produce quality control. Performs under general supervision and uses special training, experience and knowledge of produce to conduct product inspections and ensure product safety, integrity and quality. Hours are 10 am – 7 pm with flexibility to meet business needs.
Key Relationships:
Purchasing Department
Transportation Manager
VP of Operations
Warehouse Manager
Night Warehouse Manager
Selectors
Educational Requirements:
High School Diploma or equivalent
Experience Required:
2 years of extensive produce knowledge and experience.
Understanding of the daily operation of warehouse and computer system.
Solid understanding of produce varieties handled in a wholesale operation.
Specific Responsibilities:
Check quality of product in the coolers and pull out bad product to be graded or shrunk and communicate quality problem to sales and purchasing.
Assist receiving with quality issues of new product.
Check re-packed product for customer spec.
Oversee functions of QA department, give direction to employees and help grade or repack product.
Transfer quantities to make inventory accurate on re-packed items.
Help shippers and drivers find product.
Driver Check-in – verify what product can return to cooler or shrunk.
Assist purchasing with inventory/quality issues; provide information needed to get shipper credits.
Review credit and T.O. reports.
Change slot locations and monitor rotation dates.
Make sure department paperwork is completed.
Resolve quality and food safety issues that arise.
Run the inventory crew.
Research lost product from inventory(discrepancy report)
Update any inventory errors.
Track shrink, separated by purchaser so they know the amount of the credit they need.
Turn in final inventory numbers to the company president and controller.
Order inventory boxes.
Qualifications: The requirements listed below are representative of the knowledge, skill, and/or ability required to perform the essential duties and responsibilities of this job.
Ability to effectively communicate.
Ability to prioritize and multi-task.
Strong reading, writing and problem solving skills.
Pallet jack/rider jack/forklift experience preferred.
Physical Requirements:
The Physical demands here are representative of those that must be met by an associate to perform the essential functions of this job. Reasonable accommodations may be made to enable individuals with disabilities to perform the essential functions of this job. An individual should contact his or her supervisor or the human resources department if he or she believes that an accommodation is needed.
Stand for extended periods of time, bend, stoop, reach, push, pull, squat, turn body and walk

Life and move cases(selecting product and placing on a pallet) ranging in weight up to50 lbs. continuously and 80lbs. occasionally to and from heights ranging from floor to knee, waist, shoulder and overhead.

Use hands and fingers to peel and stick labels on cases.

Handle and feel objects and/or equipment controls; reach with hands and arms.

Must have the ability to talk and hear; must be able to hear warning horns or moving machinery and equipment.

Specific vision abilities required to perform this job include close and distance vision, depth perception, color vision, peripheral vision and the ability to adjust focus.

Must exhibit a high level of endurance, energy and strength to successfully perform position.
Work Environment:
While performing the duties of this job, an associate regularly works near moving mechanical apparatus and is regularly exposed to vibration and moderate to high noise levels. The work environment includes congested and high traffic areas, slippery floors, working alongside forklifts, single pallet jacks, electric walk behind jacks and hand carts. Walking and working is done on concrete flooring. Some duties are performed in the warehouse and will require work to be done in varying climates. Temperatures range from zero in the coolers to 95 degrees Fahrenheit or above outdoors. The shift end-time fluctuates with the employer's daily needs. The associate occasionally works in high and precarious places.
Applicants must be currently authorized to work in the United States.
Sysco is proud to be an Equal Opportunity and Affirmative Action employer, and considers qualified applicants without regard to race, color, creed, religion, ancestry, national origin, sex, sexual orientation, gender identity, age, disability, veteran status or any other protected factor under federal, state or local law.
This opportunity is available through Sysco Corporation, its subsidiaries and affiliates.
Employment Type: Full Time