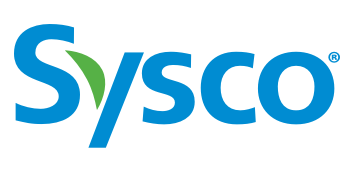 Job Information
Sysco Corp

Forklift Operator

in

Washington

,

Virginia
Company: Sysco Northeast Redistribution CenterLocation: US-VA-Front RoyalZip Code: 22630Minimum Level of Education: High School or EquivalentMinimum Years of Experience: 0-1Position Type: Non-ExemptTravel Percentage: 0
Please apply directly at: http://baughne.sysco.com/
Searching for a Great Company with a Competitive Wage & Benefits Package? Sysco Northeast Redistribution Center is Hiring! Join a Fantastic Team as we Continue to Expand & Grow Our Business! Earn up to $24.02/hr.* $1,000 Sign On Bonus for Selected Applicants with Standup/Reach Truck Experience!**
Base plus differential pay and incentive opportunity. *Paid after 90 days employment.
SUMMARY:
This position is responsible for all general warehouse functions including loading, unloading, manual depal, receiving, put-away, and selection of product when qualified and as needed, in accordance with the "Preferred Work Methods (PWMs)." All functions require specific equipment and/or process certification. Required to work in the freezer, cooler, and dry warehouse. Performs all duties safely, accurately, and meets set productivity standards and goals.
ESSENTIAL DUTIES AND RESPONSIBILITIES:
Put-Away (Forklift Operator):
Transport pallets of product between staging areas (docks, pack/holds and vas cells) and storage areas (rack).

Puts away and selects product using mechanized lift handling equipment which includes primarily operating a Reach Forklift.

Locate overflow product and deliver it to the active pick location to enhance the efficiency of the selection process.

Inspect product being moved for damage, quality, or deterioration of packing.

Remove shrink wrap, bands, or tape when putting a pallet into a selection location.
Selecting:
Accurately select products from inventory, applies labels, and assembles, packs, and transports to staging areas for shipment in a warehouse environment under general supervision.

Required to select from any warehouse area and to maintain the appropriate productivity standards.

Follow WMS (Warehouse Management System) and/or SWMS (Sysco Warehouse Management System) directed selection pick path, select product, correctly label, and stage product on pallet.

Stack product on pallet with heavier items on the bottom layer and lighter items on top to prevent damage to product in order to maintain a secure pallet.

Secure pallets according to PWMs with shrink wrap for delivery.

Deliver stacked pallet to assigned area on loading dock in an effort to ensure that products are accurately staged and can be systematically loaded.

Record any necessary/required item information into WMS and/or SWMS.

Maintain accurate records of shortages and reports them to Supervisor.
Unloading:
Unloads inbound cases of foodservice product to specified configurations for storage and shipment as directed.

Communicate load, product, or pallet issues to appropriate personnel.

Inspect trailer cleanliness prior to unloading.

Unload product from trailers, rail cars, or shipping containers onto the dock for receipt.

Reconfigure received pallets to meet RDC storage requirements (floor or slip sheet loads).

Control door lights to inform driver if they are clear to back in or pull trailer from door.

Applies shrink wrap to pallets when needed.
Loading:
Inspect and clean trailers prior to loading.

Loads, unloads merchandise/pallets and master containers for shipment or transport on delivery vehicles.

Load product in a manner to avoid damage, maintain load stability, and balance to insure driver safety.

Load product onto trucks according to truck mapping and special instructions.

Hand load product onto trucks as required.

Control door lights to inform driver if they are clear to back in or pull trailer from door.
Receiving:
Provides support for the receiving function to assure timely and accurate receipt of goods. Also ensures that all item information is accurately recorded into the Warehouse Management System (WMS).

Receive and examine goods shipped to establishment, and verify piece count and weights against bills of lading, invoices, and other records.

Interact with outside drivers, warehouse associates, and merchandisers as necessary.

Provide unloading instruction to key personnel.

Print receiving and unloading worksheets.

Apply blind LPN's if not license plated by manufacturer.

Enter/scan appropriate information into Warehouse Management System upon receiving (e.g. – LPN, catch-weight, manufacture date, expiration date, etc).

Receive and pack non-stock product onto master pallet(s) for put away into active storage.

Identify damaged or un-acceptable product (HACCP requirements) and communicate with the Merchandiser, Inventory Control Supervisor, or Inbound Supervisor to rectify shortages, improper temperatures, or improper merchandise.

Receive product returned from Opco's and verify return reason codes for return to stock.

Dispose of non-saleable returns according to company policy.

Communicate any schedule or door issues to the Inbound Scheduler in order to maintain dock flow.

Assist in the resolution of receiving discrepancies as necessary.

Record vendor compliance issues during receipt.

Ensure pallets received meet defined requirements.

Record all overages, short, and damages on the OS&D form.

Ensure proper operation of dock doors, plates, lights, and locks; reports repair or service needs to supervisor in an effort to reduce building damage.

Must successfully complete the Receiver certification process and testing.
Manual Depal:
Responsible for operating material handling equipment and/or manually hand-stacking product to build, label and transport opco order and RDC residual inventory pallets as directed by WMS and/or SWMS.

Reconfigure donor pallets in the depal processing area to OpCo order requirements and residual inventory pallet configurations as directed by WMS and/or SWMS.

Manually apply shrink wrap to all pallets following established PWMs to avoid product damage.

Apply pallet identification labels on all order and residual pallets after pallet building process is complete. Always ensure pallet labels are affixed to the correct order and residual pallets.

Ensure the label stock in the pallet label printers and shrink wrap stock are sufficient to avoid work stoppages. Notify supervisor when replenishment labels and shrink wrap are needed.

Ensure manual processing area is stocked with sufficient supply pallets.

Inspect pallets and product being processed for damage or quality issues and notify supervisor of them.

Report any shortages to supervisor.

Remove/deface any license plate number (LPN) labels before processing donor pallets.

Utilize material handling equipment (MHE) such as squeeze clamps to move product (except fragile items such as product in glass containers, snack chips, etc.) from donor pallet to order or residual pallets per the pallet build instructions. MHE equipment should be used only on product that can't be easily damaged or broken. Hand move (lump or handle) cases when necessary to avoid product damage.

Utilize RF equipment to scan and systematically complete pallets after all pallet processing is complete and confirmed accurate.

Ensure required product date rotation and tracking are followed at all times.

Track all work time in depal and/or other job functions. Report indirect time as required to support work measurement.

Transport pallets of product between manual depal work area and staging or loading areas as directed by WMS and/or SWMS.

Record accurately any necessary/required information into WMS.
All Functions:
Work effectively with immediate Supervisor to minimize warehouse shrink/damage (product loss).

Responsible for the neatness and cleanliness of assigned work area, accuracy of warehouse locations, and travel aisles.

Report any unfixable/unsafe issues immediately to supervisor.

Observe and enforce all safety rules in an effort to reduce accidents and injuries.

Operate appropriate MHE (Material Handling Equipment), such as forklifts and pallet jacks, in a safe and orderly manner in an effort to reduce accidents and injuries.

Observe proper lifting techniques and physical work practices as defined in the PWMs documentation.

Follow PWMs to ensure tasks are completed safely, accurately, and timely.

Ensure that MHE equipment is maintained (daily inspection) and clean; report repair or service needs to supervisor in an effort to reduce equipment damage.

Ensure warehouse computers and RF equipment are used in a safe and professional manner.

Understand and comply with all applicable company policies (i.e. attendance, Code of Business Conduct & Ethics, Associate Handbook etc).

Support food safety policies, standard operating procedures, and prerequisite food safety control programs that meet legal and quality requirements and industry best practices as defined in our Food Safety Commitment documentation.

Ensure compliance with all applicable State/Federal laws, regulations, and policies (i.e. OSHA (Occupational Health and Safety Admin.), HACCP (Hazard Analysis and Critical Control Points), BRC, etc).

Cross-train and work in other warehouse functions and areas which include forklift, receiving, depal, loading, and selecting on an as needed and as qualified basis.

Performs other warehouse duties as assigned.
SUPERVISORY RESPONSIBILITIES:
No supervisory experience needed.
QUALIFICATIONS:
To perform this job successfully, an individual must be able to perform each essential duty satisfactorily. The requirements listed below are representative of the knowledge, skill set, and/or ability required. Reasonable accommodations may be made to enable individuals with disabilities to perform the essential functions.
Must be at least 18 years of age.

Must pass a functional capacity test.

Must be able to work effectively in a team environment.

Must be able to communicate effectively with supervision, management and co-workers.

Must be able to observe and to communicate those observations verbally and in written form to others responsible for the equipment operation and maintenance.
EDUCATION AND EXPERIENCE:
High school diploma or general education degree (GED) preferred; six months previous warehouse experience and/or training preferred. Material Handling Equipment preferred. Reach truck experience preferred. Crown and/or Raymond reach truck experience a plus.
LANGUAGE SKILLS:
Ability to read and comprehend simple instructions, short correspondence, and memos. Ability to write simple correspondence. Ability to speak effectively in one-on-one and small group situations.
MATHEMATICAL SKILLS:
Ability to add, subtract, multiply, and divide in all units of measure, using whole numbers, common fractions, and decimals. Ability to compute rate, ratio, and percent and to draw and interpret bar graphs.
REASONING ABILITY:
Ability to apply common sense understanding to carry out instructions furnished in written, oral, or diagram form. Ability to deal with problems involving several concrete variables in standardized situations.
CERTIFICATES, LICENSES, REGISTRATIONS:
Certification on material handling equipment or ability to become certified.
PHYSICAL REQUIREMENTS OF THE POSITION:
The physical demands described herein are representative of those that must be met by an associate to successfully perform the essential functions of this job. Reasonable accommodations may be made to enable individuals with disabilities to perform the essential functions. An individual should contact his or her supervisor or the Human Resource Department if he or she believes that an accommodation is needed.
While performing the duties of this job, the associate regularly is required to use hands to finger, handle, or feel objects, tools, or controls, frequently is required to stand and walk, reach with hands and arms, climb or balance, talk or hear. The associate is required to walk and stoop, kneel, crouch, or sit. The associate must frequently lift and/or move up to 50 pounds and occasionally lift and/or move up to 100 pounds. Specific vision abilities required by this job include close vision, distance vision, color vision, peripheral vision, depth perception, and the ability to adjust focus.
WORK ENVIRONMENT:
The work environment characteristics described here are representative of those an associate encounters while performing the essential functions of this job. Job is performed in a warehouse/operations environment. While performing the duties of this job, the associate is frequently exposed to fast moving material handling equipment or other mechanical equipment, extreme cold or heat in freezer/cooler warehouse environments including temperature of zero degrees. The associate is regularly exposed to wet and/or humid conditions, contained toxic or caustic chemicals, high voltage electrical equipment and vibration. The noise level in the work environment usually is loud.
The above statement reflects the general details necessary to describe the principal functions of the occupation described and shall not be construed as a detailed description of all the work requirements that may be inherent in the occupation.
WORK HOURS:
This is a full-time position. The incumbent must have the ability to work a varying schedule which might include shift work (days or nights), weekdays or weekends, and some holidays. Work hours may vary or change based on customer order requirements.
Please apply directly at: http://baughne.sysco.com/
For questions regarding the status of your application, please contact Jill Slaughter at 540-631-2375
or by email at slaughter.jill@baughne.sysco.com
Applicants must be currently authorized to work in the United States.
Sysco is proud to be an Equal Opportunity and Affirmative Action employer, and considers qualified applicants without regard to race, color, creed, religion, ancestry, national origin, sex, sexual orientation, gender identity, age, disability, veteran status or any other protected factor under federal, state or local law.
This opportunity is available through Sysco Corporation, its subsidiaries and affiliates.